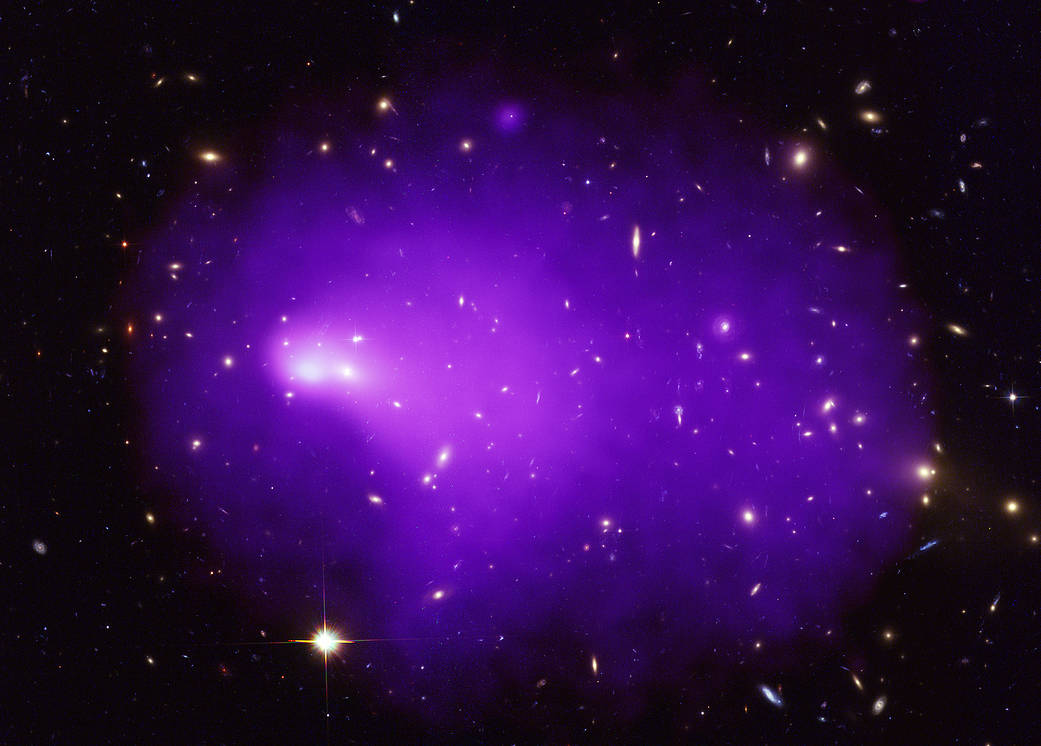 The colossal system Abell 2146 is the result of a collision and merger between two galaxy clusters. Astronomers think that galaxy clusters, the largest structures in the Universe held together by gravity, grow by colliding and merging with one another. Mergers of galaxy clusters are some of the most energetic events since the Big Bang. Chandra has observed many galaxy cluster mergers, giving scientists insight into how these mega-structures that dominate the Universe came to be.
In this image of Abell 2146, X-rays from Chandra (purple) show hot gas and optical data from the Hubble Space Telescope shows galaxies and stars. The bullet-shaped feature shows the hot gas from one cluster plowing through the hot gas in the other cluster.
Image credit: X-ray: NASA/CXC/Univ. of Waterloo/H. Russell et al.; Optical: NASA/STScI
Read Chandra 20th Anniversary feature
View gallery of other 20th Anniversary images
Read more from NASA's Chandra X-ray Observatory.
For more Chandra images, multimedia and related materials, visit: