In 1967, Christine Darden was added to the pool of 'human computers' who wrote complex programs and tediously crunched numbers for engineers at NASA's Langley Research Center. It was 22 years after the end of World War II, and female mathematicians before her gained respect in the field of data processing while men were away at war.
But Darden wanted to do more than process the data — she wanted to create it.
After wading through daily calculations for eight years, Darden decided that some deviation in her work was necessary.
She confidently approached her supervisor to ask why men, with the same educational background as her (M.S. in applied mathematics), were being hired in as engineers. Stooped by her question and impressed by her skills, her supervisor transferred her to the engineering section, where she was one of few female aerospace engineers at NASA Langley during that time.
Her first assignment was to write a computer program for sonic boom. That program launched a 25-year career of working sonic boom minimization.
Darden continued her education at George Washington University, and in 1983, she earned a doctorate degree in mechanical engineering.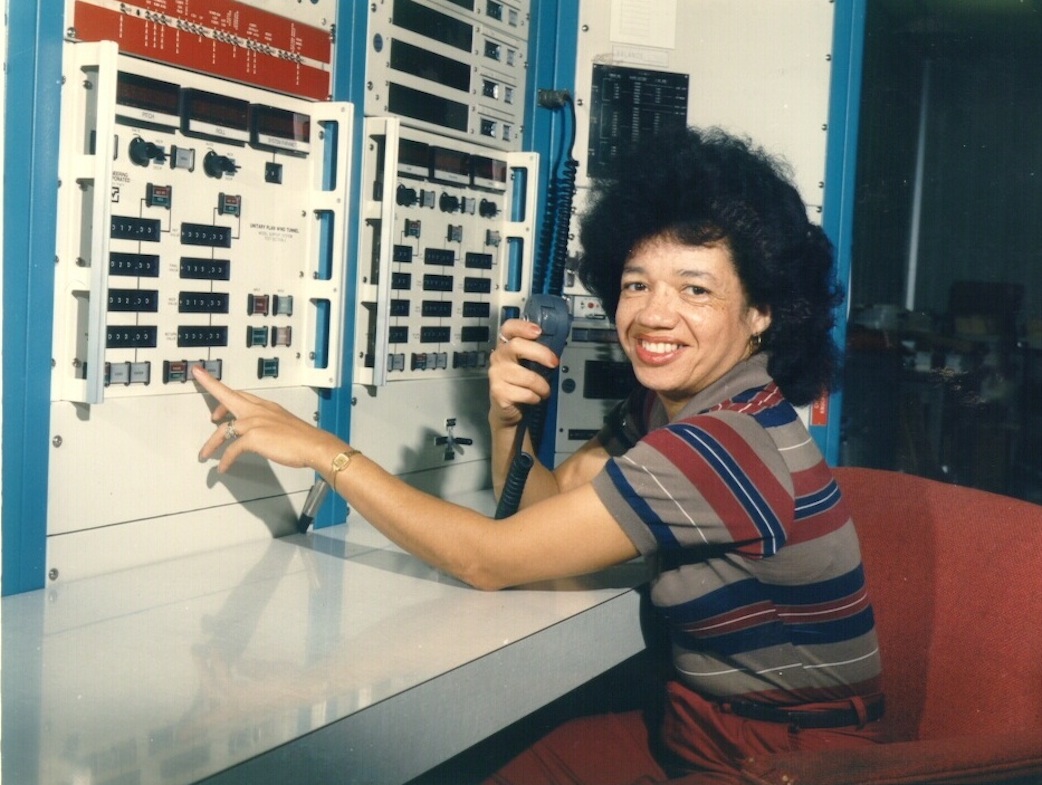 NASA
In 1989, she was appointed as the technical leader of NASA's Sonic Boom Group of the Vehicle Integration Branch of the High Speed Research Program where she was responsible for developing the sonic boom research program internally at NASA.
From a young age, Darden's parents saw her potential and encouraged her and her four older siblings to pursue their dreams outside of Monroe, N.C., which back then, was a fairly poor mill town with a population of about 7,000 people.
Instead of playing with dolls, Darden was more interested in taking them apart, and putting them back together. On any given weekend, she could be found helping her dad work on his car.
"I always liked knowing how things worked," Darden said.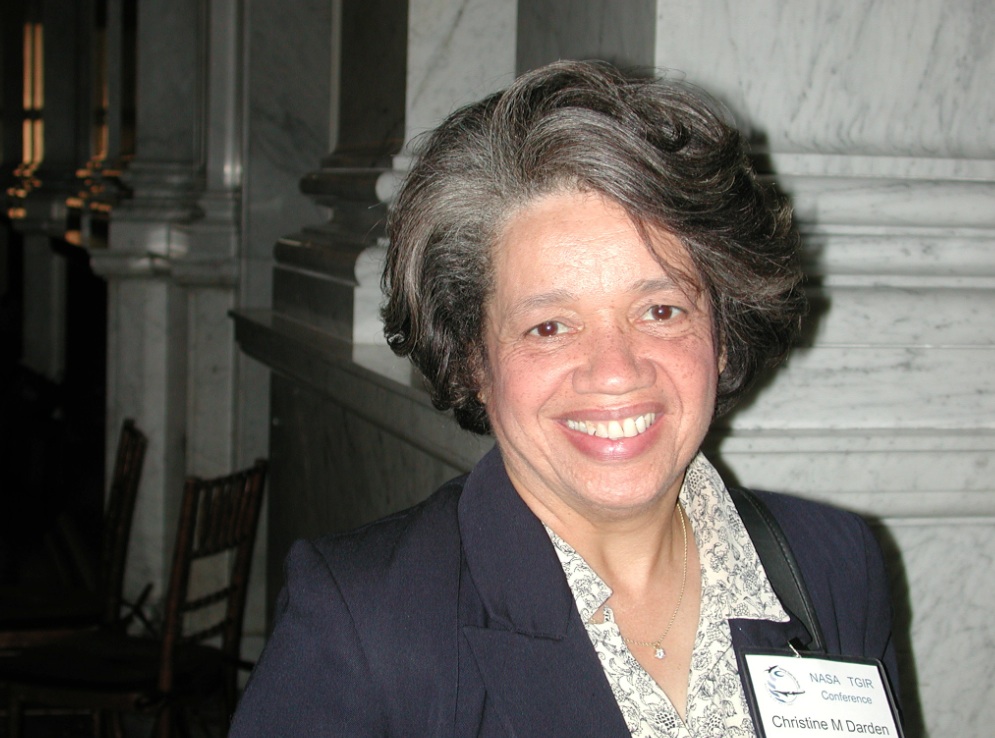 NASA
For her final two years of high school, Darden attended Allen High School, a Methodist boarding school in Asheville, N.C. It was then, during geometry class, that she discovered her interest in math.
"It just clicked," she said. "My decision at that point was to pursue math and physical sciences. Before that, I had always thought I'd be a doctor."
In 1958, she graduated as the class valedictorian and received a scholarship to attend Hampton Institute, now Hampton University.
Her father encouraged her to become a mathematics teacher. He wanted her to have job security, since women were still slowly breaking through in other math career fields. Darden took her father's advice and earned her bachelor's degree in mathematics, along with a teaching certificate.
During the week, she would teach in Portsmouth, and on the weekend, she would travel to in-service classes for higher mathematics at Virginia State College (now Virginia State University) in Petersburg, where her husband, Walter, received an assistantship for a M.S. in biology.
In a conversation with her VSC professor, she mentioned that she had trouble finding a job near Petersburg. He connected Darden with another professor who needed a research assistant in aerosol physics.
"By the end of the day, I had the job," Darden said.
About a year and half later, someone from VSC told her about opportunities at NASA Langley, and handed her an application. She filled it out, sent it in, and received a letter back with an offer to be assigned to the pool of computers.
Darden jumped right in, and the rest was history.
During her 40-year career at NASA, she led an advisory team composed of representatives from industrial manufacturers and academic institutions, became the deputy program manager of The TU-144 Experiments Program, an element of NASA's High Speed Research Program; and, in 1999, she was appointed as the director in the Program Management Office of the Aerospace Performing Center where she was responsible for Langley research in air traffic management and other aeronautics programs managed at other NASA Centers. Darden also served as technical consultant on numerous government and private projects, and she is the author of more than 50 publications in the field of high lift wing design in supersonic flow, flap design, sonic boom prediction, and sonic boom minimization.
As a mom of three, a grandmother of five, and a great-grandmother of three, she encourages them and others to always maintain their curiosity. If that leads them out of a 'pool' of their own, so be it.
Women like Darden helped to prove that, regardless of gender, passion drives success.
"I was able to stand on the shoulders of those women who came before me, and women who came after me were able to stand on mine," Darden said.
By: Denise Lineberry
The Researcher News
NASA Langley Research Center
Editor & Curator: Denise Lineberry
Executive Editor & Responsible NASA Official: Rob Wyman