A Symposium in Honor of Dr. Thomas L. Sever
September 18–19, 2024 Washington, D.C.
NASA
Call for Papers
The organizers invite proposals for papers to be presented at a two-day symposium to be held in person September 18–19, 2024, in Washington, D.C. We welcome diverse voices and perspectives to examine the history of NASA and Archaeology from Space.
The purpose of this symposium is to honor the pioneering work of former NASA Archaeologist Dr. Thomas L. Sever in the field of archaeology and remote sensing over his many decades of service and numerous contributions. The symposium also seeks to provide insight and contextualization of past archaeology projects at NASA, highlight the current state of the field in terms of research and capabilities, and point to new opportunities in government and commercial sectors.
NASA image created by Jesse Allen, Earth Observatory, using data provided courtesy of NASA/GSFC/METI/ERSDAC/JAROS, and the U.S./Japan ASTER Science Team
Potential topics include, but are not limited to, past archaeological projects, technology/capability developments, geopolitical considerations, assessments of the current state of remote sensing/archaeology, future trajectories, potential breakthroughs, and interdisciplinary approaches.
Presentations might also consider the impact of environmental, geopolitical, social, and cultural issues on archaeology/remote sensing projects over the decades and today. 
The symposium will be a combination of panel discussions, keynote talks, and presentations on current NASA and industry capabilities. The intention is to publish an anthology of selected papers.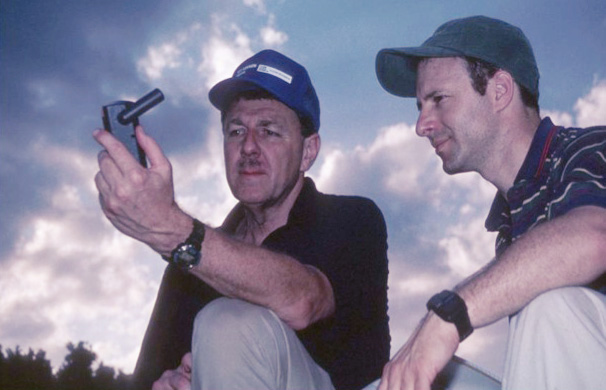 Submission Procedures
If you are interested in presenting, please send your presentation's title, an abstract of no more than 300 words, and a short biography or curriculum vita, including affiliation, by April 15, 2024 to Brian C. Odom or Kelsey Herndon. Questions about the symposium are also welcome.