On August 19, 1968, NASA held a press conference to announce changes to the Apollo 8 mission. Deputy Administrator Thomas O. Paine announced that NASA dropped Lunar Module (LM) operations from Apollo 8, the first crewed Saturn V flight planned for December 1968. Delays in ground preparations for LM-3 meant that it would not be ready to fly until February or March 1969, resulting in an extended gap between the first crewed Apollo mission of Apollo 7 in October and the LM-3 mission. Apollo Program Director Samuel C. Phillips said that flying Apollo 8 in December provided an "opportunity for earlier experience in the operation of the Saturn V than otherwise could be obtained." This opportunity was a key step in achieving President John F. Kennedy's goal of landing a man on the Moon before the end of the decade. Administrator James Webb made the decision after extensive internal NASA deliberations.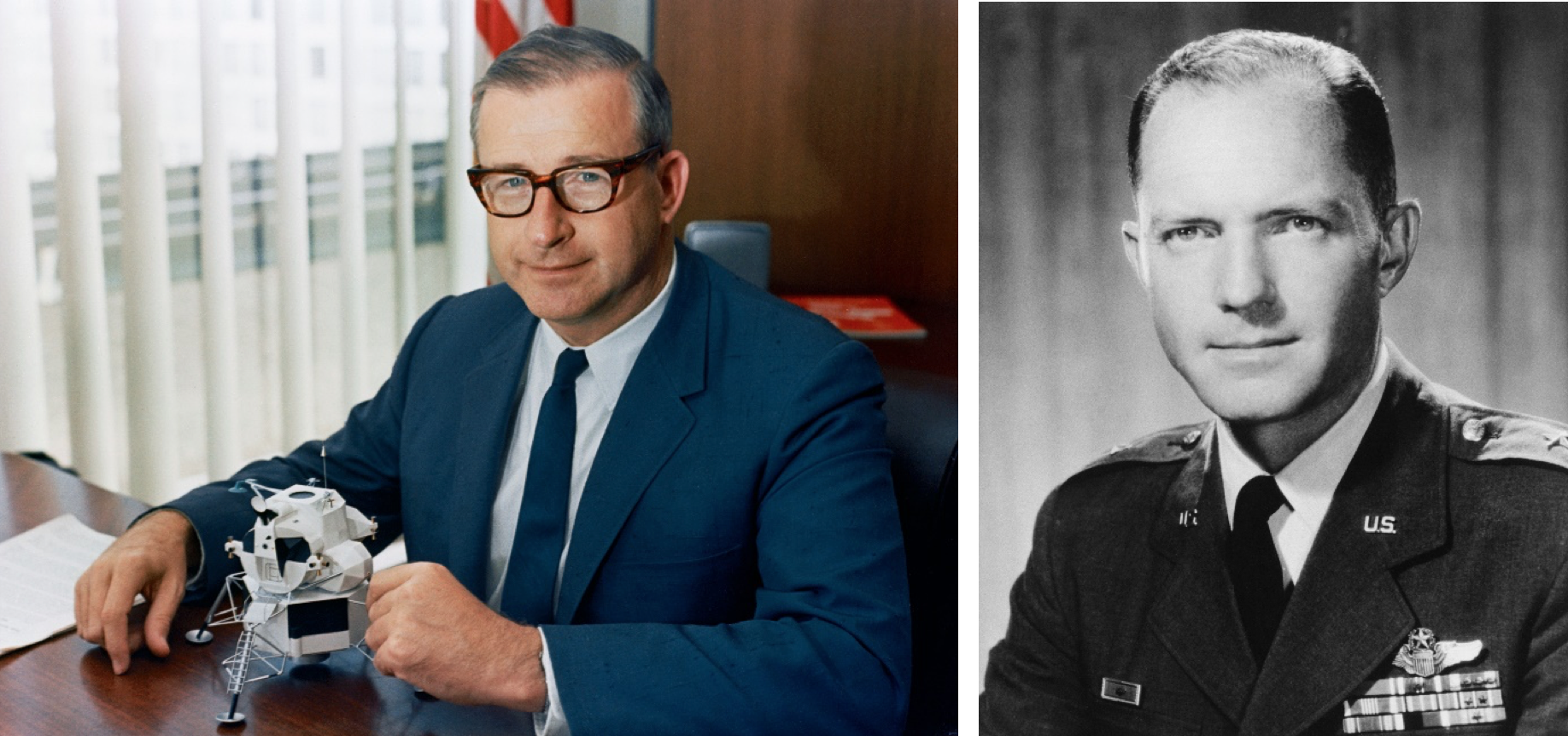 Credits: NASA
Paine stated that NASA planned on using only the Apollo Command and Service Module (CSM) for Apollo 8, but that no final decision on the precise mission profile would be made until after a successful Apollo 7 flight. However, since mission planning and training for Apollo 8 had to begin before Apollo 7 flew, several options would remain under consideration including a circumlunar flight.
Paine and Phillips also formally announced that NASA was swapping the crews for the first two Saturn V missions to make the best use of their training and expertise. Commander Frank Borman, Command Module Pilot (CMP) James A. Lovell and Lunar Module Pilot (LMP) William A. Anders would fly Apollo 8 and Commander James A. McDivitt, CMP David R. Scott and LMP Russell L. Schweickart would conduct the first crewed test of the LM during Apollo 9 in early 1969.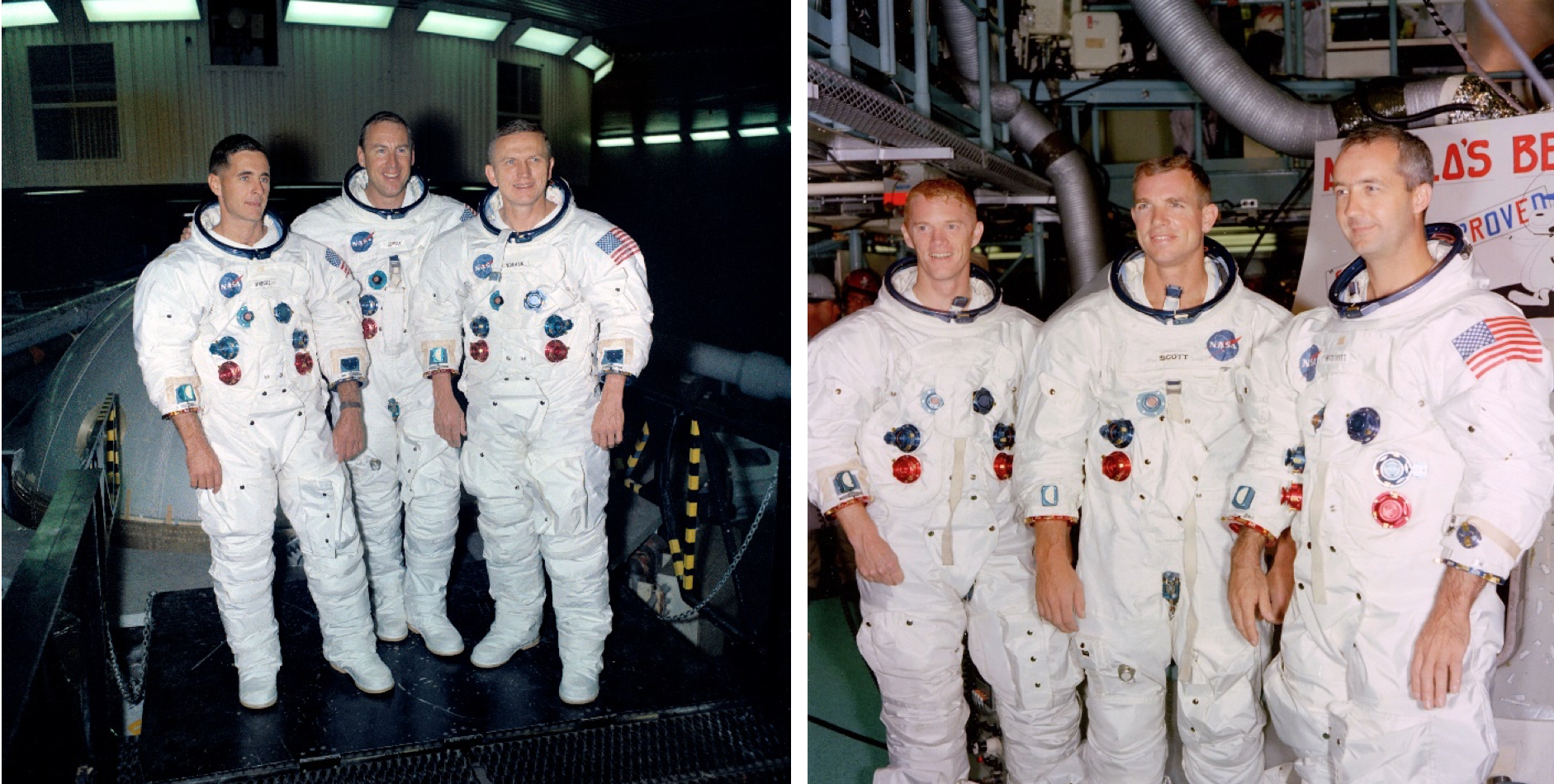 Credits: NASA