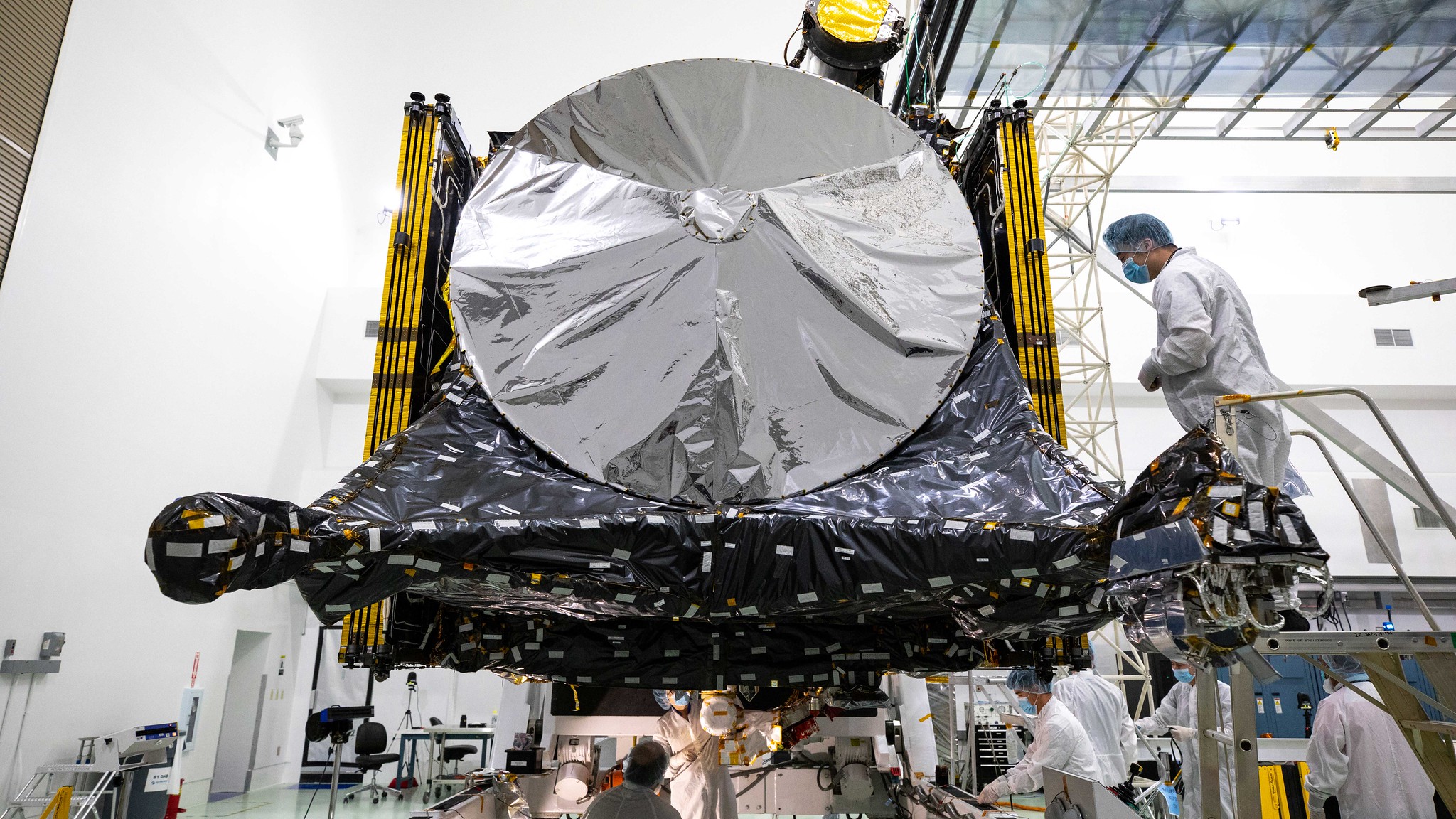 NASA/Kim Shiflett
Editor's note: On Oct. 11, NASA and SpaceX stood down from the Oct. 12 launch of Psyche due to unfavorable weather conditions. NASA and SpaceX are now targeting launch at 10:19 a.m. EDT Friday, Oct. 13, from Launch Complex 39A at Kennedy Space Center in Florida.
NASA is inviting the public to take part in virtual activities ahead of the launch of NASA's Psyche spacecraft. The Psyche spacecraft will travel about 2.2 billion miles to study a metal-rich asteroid of the same name. The asteroid, which lies in the outer portion of the main asteroid belt between Mars and Jupiter, may be part of a core of a planetesimal (a building block of a planet) and can tell us more about planetary cores and Earth's own formation.
Psyche is targeting liftoff at 10:16 a.m. EDT on Thursday, Oct. 12, on a SpaceX Falcon Heavy rocket from Launch Complex 39A at the agency's Kennedy Space Center in Florida. The spacecraft also is hosting a technology demonstration, NASA's Deep Space Optical Communications (DSOC), which will be the first test of laser communications beyond the Moon.
Members of the public can register to attend the launch virtually. As a virtual guest, you have access to curated resources, schedule changes, and mission-specific information delivered straight to your inbox. Following each activity, virtual guests will receive a commemorative stamp for their virtual guest passport.
The live launch broadcast will begin at 9:30 a.m. EDT on Thursday, Oct. 12, and will air on YouTube, X, Facebook, Twitch, Daily Motion, the NASA app, www.nasa.gov/nasatv, and NASA's UHD Channel.
For more information about the Psyche mission, visit: https://www.nasa.gov/psyche.