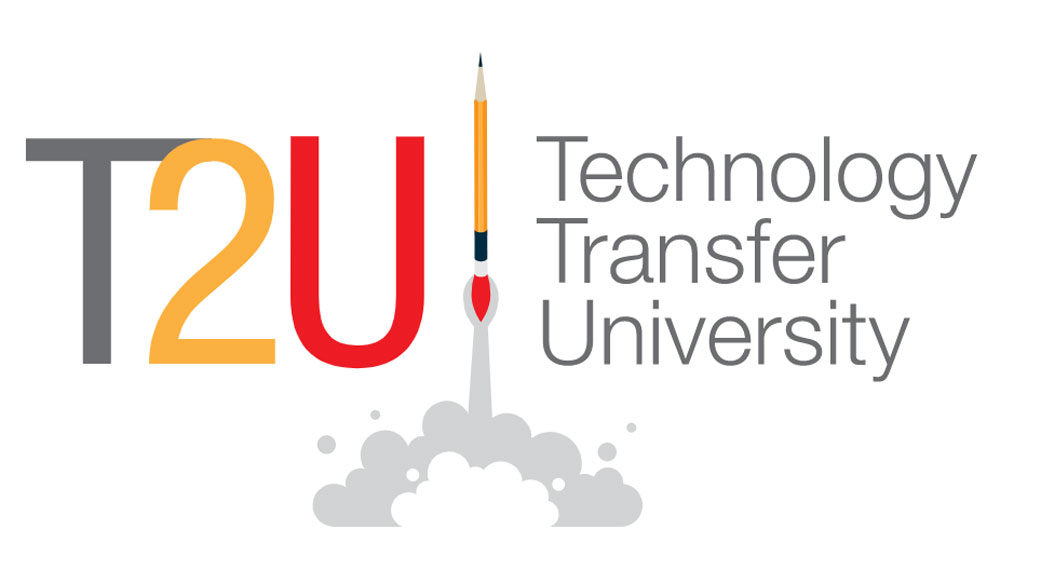 Credit: Technology Transfer University
When Indiana University (IU) introduced the NASA Technology Transfer University (T2U) program at its Kelley School of Business last fall, it became the first university in the Big Ten to do so.
T2U connects universities with NASA technology, giving students the opportunity to work with federal government research and innovations. "Our goal is to inspire young entrepreneurs by bringing real-world, NASA-proven technologies into college and university classrooms," said Jeanne King, technology transfer partnership specialist at NASA's Glenn Research Center in Cleveland. "Working with their professors, the students find innovative ways to improve existing products or come up with new ones."
IU Business Professor Bryce Bow was excited to get the program rolling with NASA, encouraging his students to use patented NASA technologies to create products and applications that satisfied market needs.
He integrated T2U into his strategic management course, using NASA's patent portfolio as a tool to help students explore strategic management as part of a capstone-style class project.
On April 27, 2022, Indiana T2U Students, Maddie O'Connell, left, and Mounica Akula presented their team project centered around incorporating NASA's HeartBeatID technology into the product portfolio strategy of a home security company.
Credits: Indiana University/Professor Bow Bryce
"The Technology Transfer projects are such a fun and challenging finale to our business strategy course," said Professor Bow. "Instead of only looking into the past, the projects force us to look into the future. What might a specific technology make possible to benefit the world?"
Professor Bow kicked off the semester reviewing key concepts in business strategy, then identified a suite of NASA patents for student review and selection. Students could approach commercialization of NASA's intellectual property in one of two ways: 1) integrate a specific patented technology into an existing company's strategy, or 2) create a new business and strategic plan around the technology.
After choosing a technology, the students created presentations or "pitch decks," and shared those ideas with the entire class as part of the final project, describing product capabilities while demonstrating class concepts. Students developed ideas for products or concepts from NASA technologies that met every day earthly needs.
The students envisioned a diverse suite of new and enhanced products. For example, one winning team proposed that Bell Helmets – a helmet technology and design company with ties to auto racing – could use a NASA carbon fiber technology to improve impact resistance of helmets.
Other student projects included small indoor gardens, kiosk-style self-eye tests, digital signature authorization, wearable Wi-Fi boosters, and hazardous environment detection systems.
Projects and pitches were scored primarily on the quality of content (insightful, compelling, high potential) and quality of delivery (persuasive, polished).
A combination of instructor and peer scores determined who made it to the "finals" to pitch in front of guest judges and NASA representatives.
"The students demonstrated incredible insight and creativity applying NASA intellectual property," said King. "The vision of these students demonstrates great promise for the future of innovation."
Students who want to take their ideas beyond the classroom, can utilize Startup NASA, a special program designed to help early-stage startups commercialize NASA technology. NASA offers a non-exclusive startup license to new companies formed with the express intent of commercializing and licensing NASA technology, waiving the initial licensing fees, and all other fees for the first three years.
Brian Newbacher
NASA's Glenn Research Center