William A. Anders
Anders took the "Earthrise" photo while in lunar orbit on December 24, 1968.
Quick Facts
William Anders was the lunar module pilot for Apollo 8.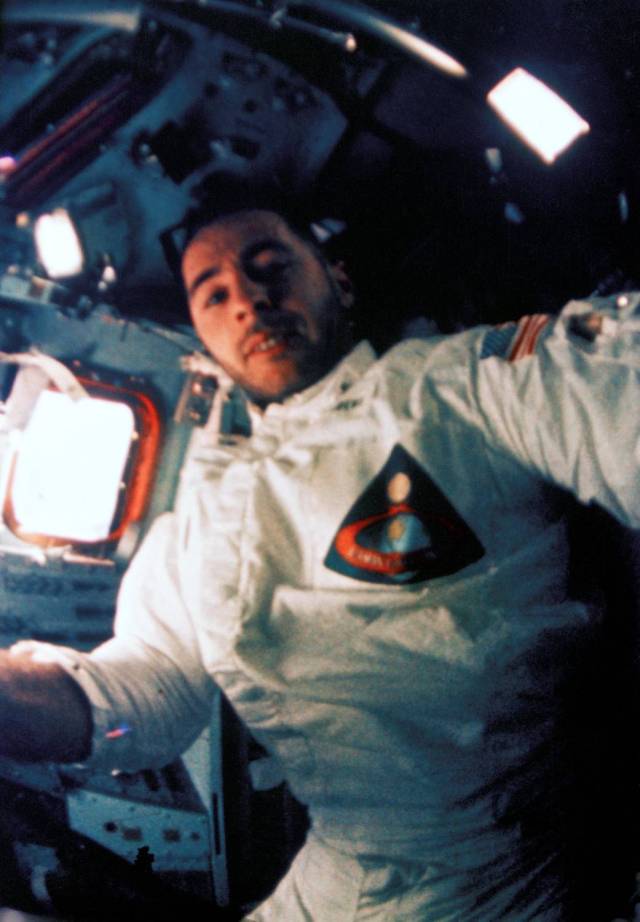 On Christmas Eve in 1968, William Anders turned his camera toward Earth and captured the legendary Earthrise photo.
After leaving NASA, Anders was named as U. S. Chairman of the joint US/USSR technology exchange program for nuclear fission and fusion power.
NASA
NASA Releases New Earthrise Simulation Video
NASA has issued a new visualization of the events leading to one of the iconic photographs of the 20th Century…
Read the Story
History
Apollo 8
"Round the moon and back…"
During a telecast on Christmas Eve 1968, the crew read verses from the first chapter of Genesis and wished viewers, "Good night, good luck, a Merry Christmas and God bless all of you – all of you on the good Earth." 
Learn About Apollo 8

about Apollo 8
Credit NASA
Former Astronaut William A. Anders