Fact: Over 70 percent of our planet's oxygen is produced by the ocean.
In a time when our planet's climate continues to change, NASA researchers, more than ever, want to understand how one of our biggest ecosystems is being impacted.
For World Oceans Day, we invite you to learn more about how NASA studies the ocean with a series of online coloring interactives and downloadable coloring pages.
World Oceans Day
On June 8, 2021, the world recognizes the importance of the ocean and those working to make it better.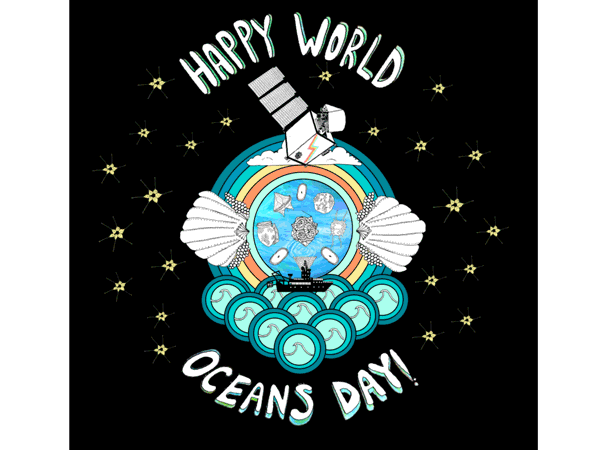 Ocean Missions
NASA studies the oceans through various Earth missions, including its fleet of Earth-observing satellites. These missions study everything from ocean depth to aerosols (tiny particles in the air) and cloud formations.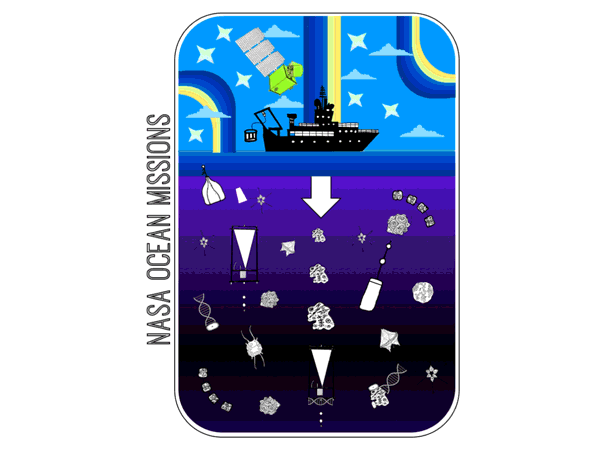 One of those missions include:

PACE
The Plankton, Aerosol, Cloud, ocean Ecosystem (PACE) mission is an upcoming NASA Earth-observing satellite observatory that will continue and greatly advance observations of global ocean color, biogeochemistry and ecology, as well as Earth's carbon cycle and atmospheric aerosols and clouds. It's set to launch in late 2023 to early 2024. (Learn more about PACE below.)
Eddies
The ocean is full of eddies – swirling water masses . The eddy is important in ocean research for NASA because they help scientists see changes in Earth's energy cycle, heat and carbon cycles, and hot spots of biological productivity. NASA's upcoming mission SWOT will measure the ocean at high-resolution and will see those eddies from space. NASA is already measuring eddies using another NASA mission, called S-MODE, using airplanes, drones, and in situ instruments in the water.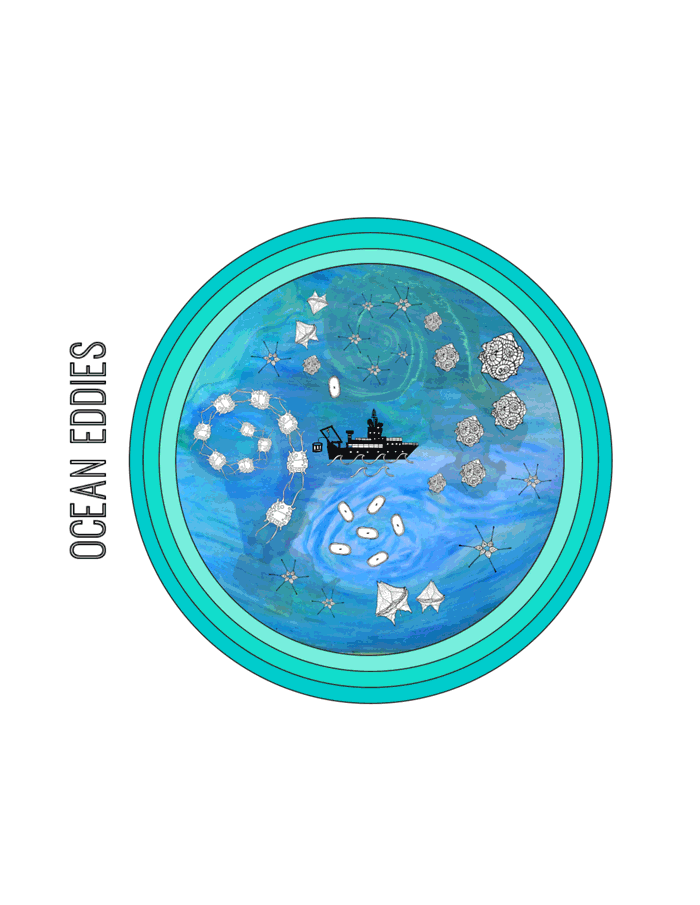 Ocean Worlds
Oceans define our home planet, covering the majority of Earth's surface and driving the water cycle that dominates our land and atmosphere. But more profound still, the story of our oceans envelops our home in a far larger context that reaches deep into the universe and places us in a rich family of ocean worlds that span our solar system and beyond. Learn more about ocean worlds here: https://www.nasa.gov/specials/ocean-worlds/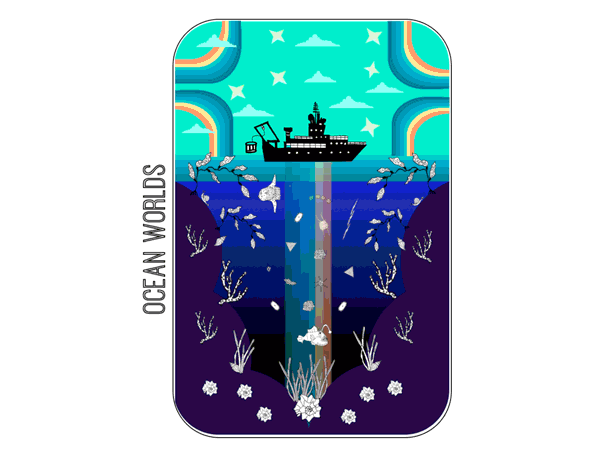 Can't download and color? Learn about the ocean with a few of our online coloring interactives:
Clouds and Aerosols
What will PACE help us see? This coloring page has hidden features!
For NASA scientists, researching oceans also involves the study of aerosols and clouds.
Believe it or not, interactions between aerosols and clouds are the largest source of climate uncertainty – we don't fully understand how they affect the climate. Since most of the planet is covered by oceans, that means that there's uncertainty in how aerosols and clouds affect the ocean, too. For example, marine stratocumulus clouds only exist over the ocean, and they are very sensitive to weather and ambient aerosol conditions.
PACE will also observe clouds and microscopic airborne particles known as aerosols that scatter and absorb sunlight.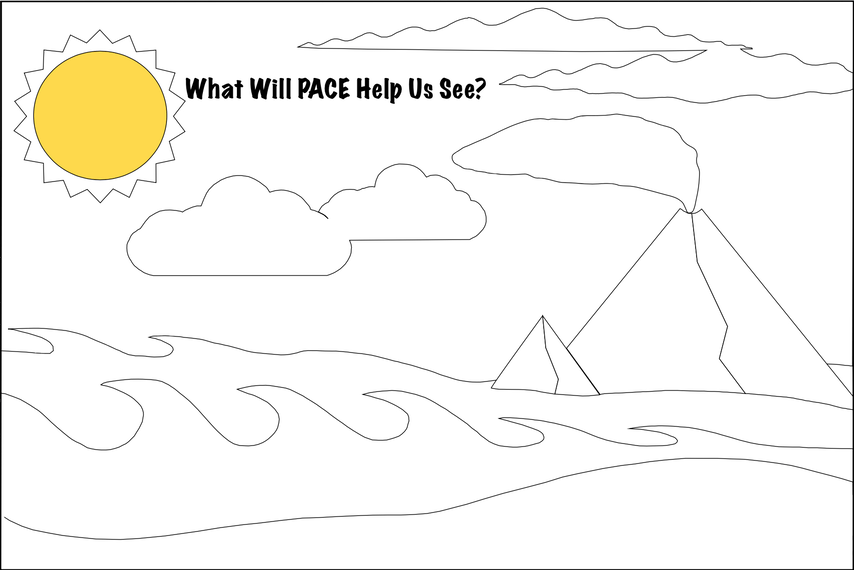 How will we check PACE data? This coloring page has hidden features!
PACE will provide a combination of atmospheric and oceanic observations to benefit society in the areas of water resources, disaster impacts, ecological forecasting, human health and air quality. Users at local, state, federal and international agencies as well as the general public will be able to apply data from PACE to make more informed and robust decisions about their activities.
Credits:
Artist (Ocean Worlds Day, Ocean Missions, PACE, Eddies, Clouds, Aerosols): Sarah Amiri, Univ. of California San Diego / Scripps Institution of Oceanography
Interactives (What Will PACE Help Us See?, How Will We Check PACE Data?, Clouds, Aerosols): Annette deCharon, ODYSEA LLC
By: Sara Blumberg
NASA's Goddard Space Flight Center, Greenbelt, Md.