Credits: Marisa Wyssling-horn
Editor's Note: This is the fourth in a series of posts introducing you to members of NASA's Launch Services Program (LSP) team at Kennedy Space Center in Florida who play an important role in the DART spacecraft's journey to an asteroid.
By Linda Herridge
NASA's John F. Kennedy Space Center
NASA's Double Asteroid Redirection Test (DART) is scheduled to launch on a SpaceX Falcon 9 rocket from Vandenberg Space Force Base in California on Tuesday, Nov. 23 at 10:21 p.m. PST (Wednesday, Nov. 24 at 1:21 a.m. EST). DART is the first mission to test technologies for preventing an impact of Earth by a hazardous asteroid. DART's target asteroid is not a threat to Earth.
Name: Marisa Wyssling-horn
Official title: Integration Engineer
Job responsibilities: As the integration engineer, I am responsible for ensuring the spacecraft gets everything it needs from the launch vehicle throughout processing and launch, and see it safely on its way so it can complete its mission. This effort begins many years in advance working with the spacecraft to define specific requirements, and then leading the technical engineering team across multiple disciplines as we ensure these requirements are met and the interface between the spacecraft and launch vehicle is good. One of the things I enjoy most in this role is getting to interface with many different disciplines and work with the integrated team to solve the unique issues that arise while working each mission.
Time working for NASA: I completed research for my master's degree at the Kennedy Space Center Space Life Sciences Laboratory by working on growing plants for bioregenerative life support systems research in 2005. Then, I started my NASA work journey as a contractor for about nine years with Millennium Engineering and Integration, and Avatar Technologies. I worked on ground systems for the manned programs before joining NASA's Launch Services Program in 2017.
Degrees earned: I have a Bachelor of Science degree in engineering physics, and a master's degree in space sciences, both from Embry Riddle Aeronautical University in Daytona Beach, Florida.
Hometown: I was born in Buffalo, New York. Though I think I also must claim Cocoa, Florida, as my second home.
Family: My husband, Chuck, and my daughter, Elianna.
Hobbies: My favorite hobbies are soccer, traveling, reading, rock climbing (sadly, mostly in the gym, because Florida), and most recently, camping and ATV riding.
Fun fact: A few years ago, I was lucky enough to travel to Russia and touch the capsule in which Yuri Gagarin made his space flight. It was a super-amazing trip where I was able to experience many unique space-related things and learn more about the Russian culture.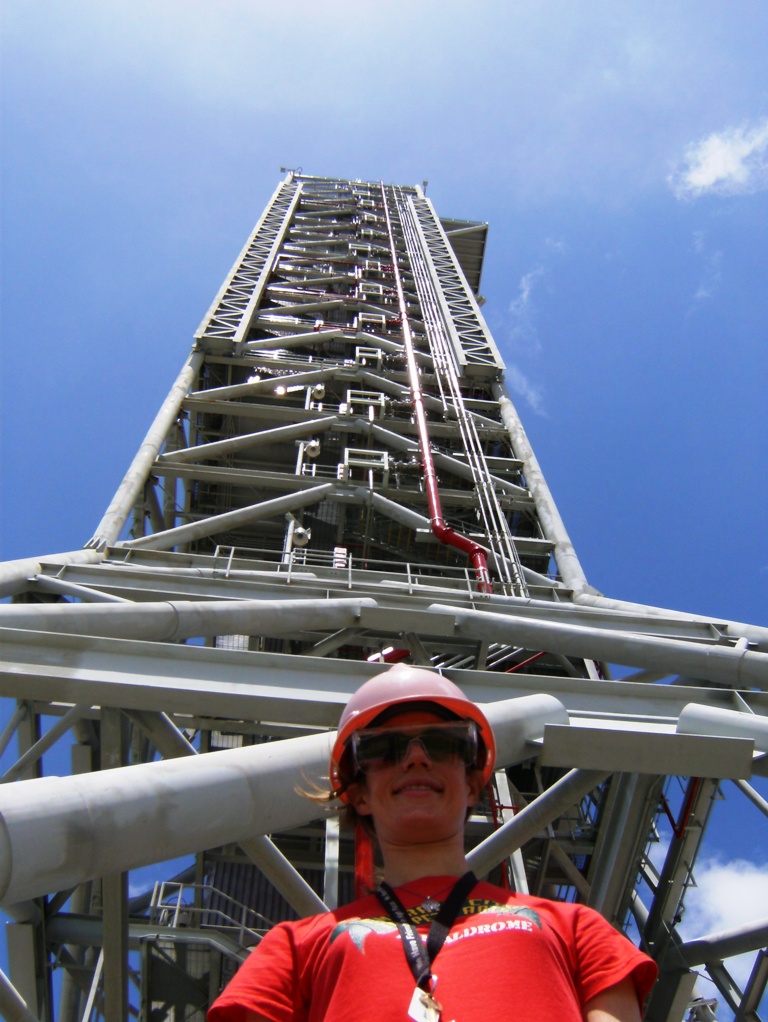 Credits: Marisa Wyssling-horn