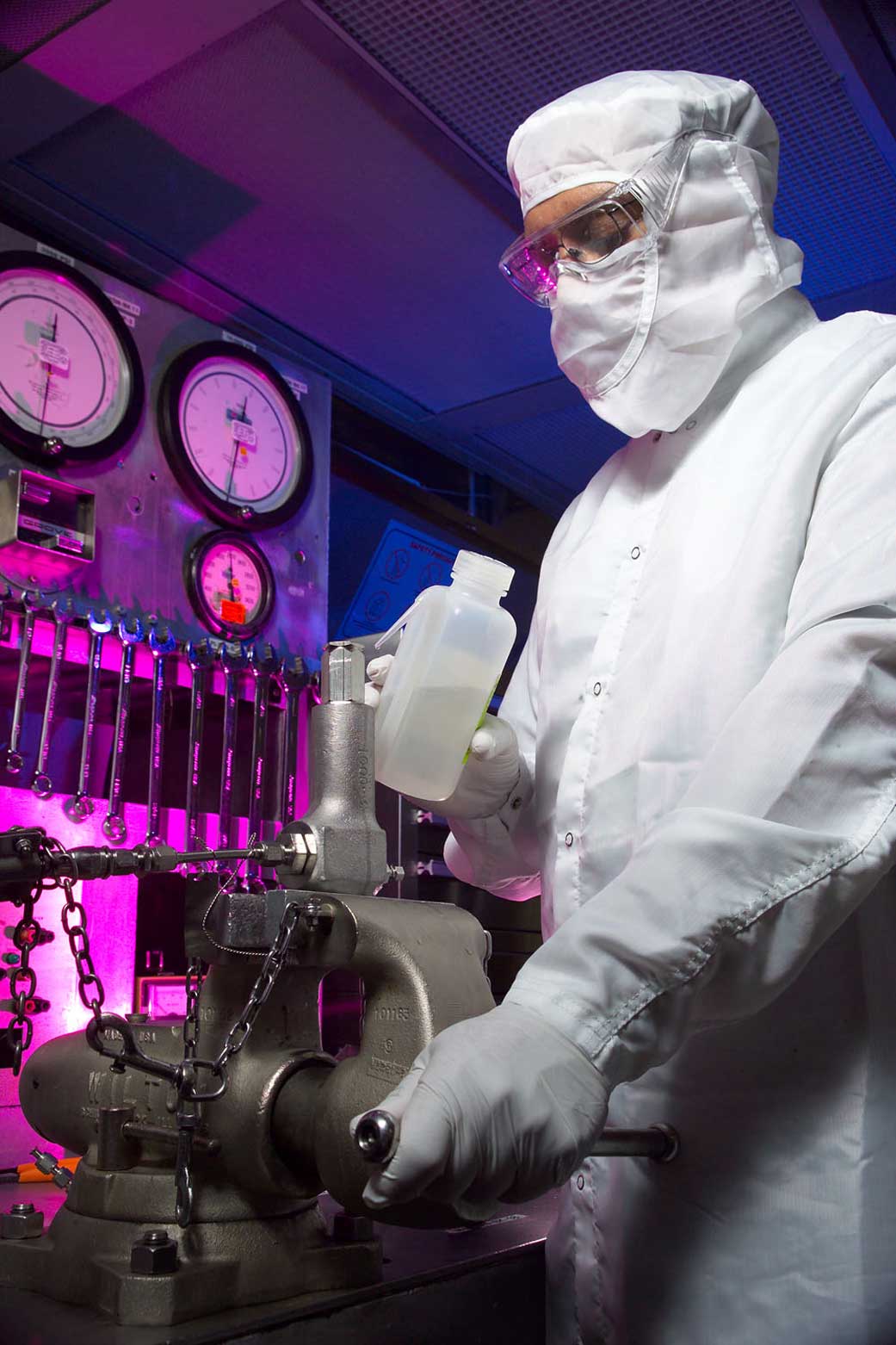 NASA-WSTF
Precision cleaning is required not only to maintain system performance, but is also a critical requirement to prevent catastrophic failures in systems that contain aerospace fluids.
White Sands Test Facility offers a hands-on Introduction to Precision Cleaning course which provides
A working understanding of cleanliness levels,
Selecting effective cleaning solutions without damaging hardware,
Using various cleaning techniques,
Verifying cleanliness, and
Implementing clean room best practices.
Course Objectives
Cleanliness Levels
What is a Level 50A?
System Contamination & Control
Contamination Identification
Solvent Selection & Effectiveness
Process Monitoring & Hardware Safety
Precision Cleaning Techniques
Aqueous Cleaning
Cleaning for Specific Aerospace Media (i.e., oxygen, hypergolic propellants, inert gasses)
Cleanliness Verification
Particle Counts & NVR Measurements
Clean Room Garments
Gowning & De-gowning Procedures
Selection & Laundering
Clean Room Best Practices
Cleaning & Maintenance
Proper Working Protocol
Certification (up to ISO Class 5, formerly Class 100)
For more information, please contact Christina Y. Piña Arpin at (575)524-5195 or Rosella Zapien at (575)524-5298 .