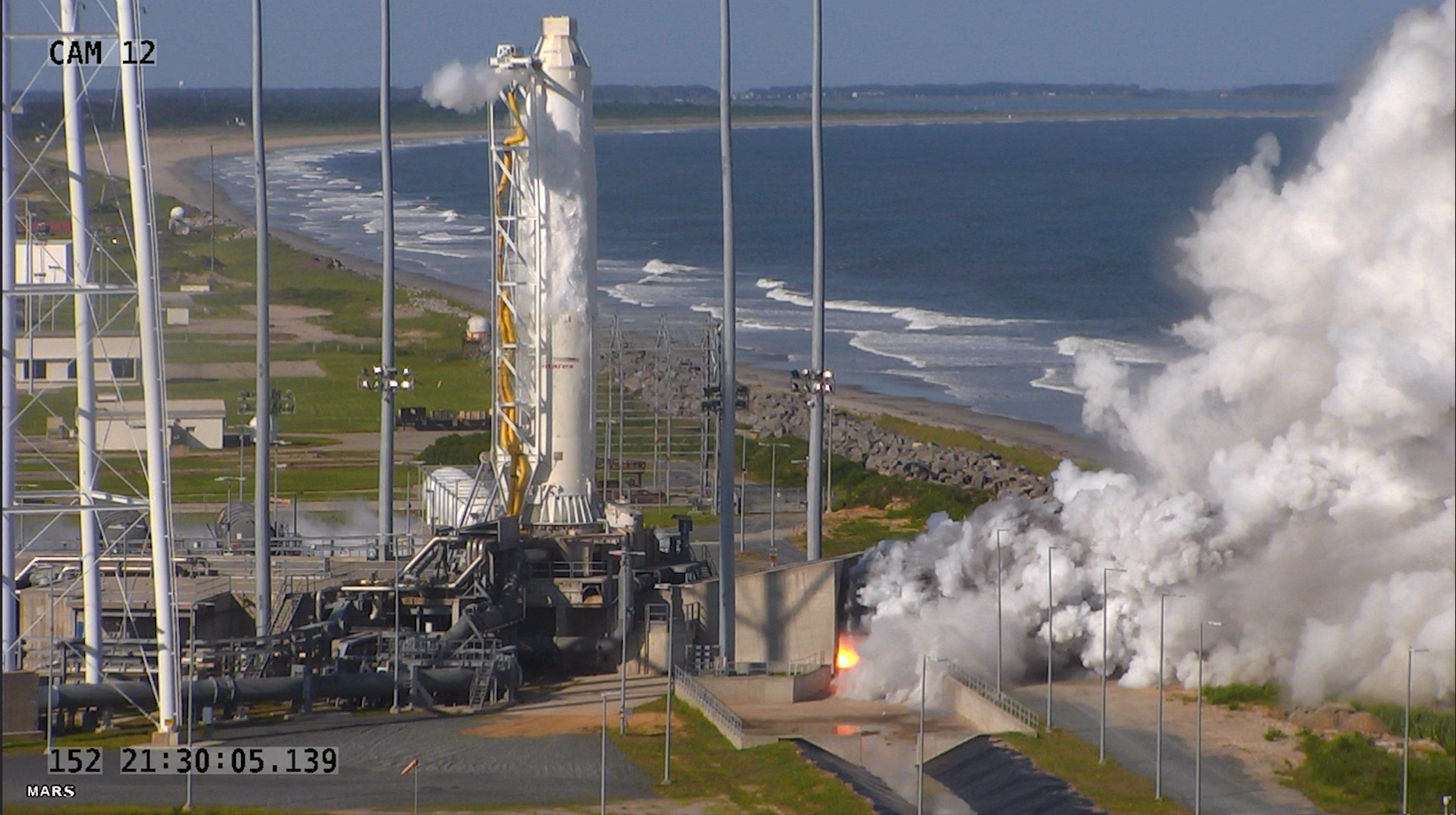 NASA
Orbital ATK conducted a full-power test of the upgraded first stage propulsion system of its Antares medium-class rocket using new RD-181 main engines. The 30-second test took place at 5:30 p.m. (EDT) on May 31, 2016 at Virginia Space's Mid-Atlantic Regional Spaceport (MARS) Pad 0A.
Initial indications suggest that the test was fully successful, and the Antares engineering team will review test data over the next two weeks to confirm that all test parameters were met. The confirmation of a successful test will clear the way for Orbital ATK to resume cargo resupply services to the International Space Station from NASA's Wallops Flight Facility in Virginia, currently scheduled for July.
"Early indications show the upgraded propulsion system, core stage and launch complex all worked together as planned," said Mike Pinkston, Orbital ATK General Manager and Vice President, Antares Program. "Congratulations to the combined NASA, Orbital ATK and Virginia Space team on a successful test."
The primary goal of the test was to verify the functionality of the integrated first stage, including new engines, modified Stage 1 core, avionics, thrust vector control and pad fueling systems in an operational environment.
The test also met a number of operational milestones including full propellant loading sequence, launch countdown and engine ignition and shut down commands, as well as multiple throttle settings including full engine power. Additionally, the test validated the launch pad's operation, including propellant tanking and the use of the water deluge system to protect the pad from damage and suppress noise.
Keith Koehler
Wallops Flight Facility