This article is from the 2019 NESC Technical Update.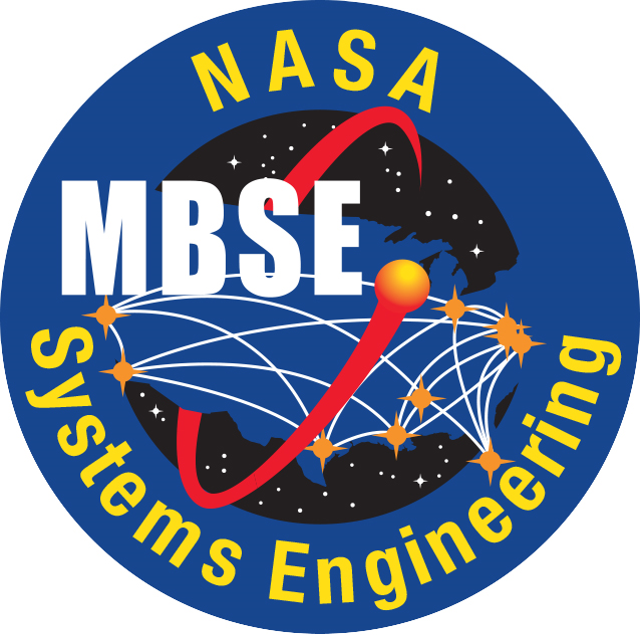 Since its inception, the Systems Engineering (SE) Technical Discipline Team (TDT) has sponsored numerous efforts to support NASA's SE workforce to better understand how SE can improve our response to develop and deploy NASA missions. One such opportunity, Model-Based SE (MBSE), is to perform SE with digital models, which in addition to better describing the system, also offer the capability to more thoroughly exercise, evaluate, and capture the system performance.
Over the past 4 years, a rich set of lessons learned have informed workforce adoption, laid the groundwork for project infusion, and served as an example for the Agency's evaluation of future digital transformation efforts. Starting in 2016, a cohort of system engineers demonstrated their ability to adopt and apply MBSE to focused areas of NASA missions. The following year, the cohort was expanded, and the number of mission prototypes increased three-fold. Metrics were captured on improvement, model reuse, and ability to integrate and evaluate complex systems. In the past 2 years, roughly a dozen projects have been supported on focused infusion of MBSE via an Agency-level, cross-center, MBSE Community of Practice, and access to a technical peer review team comprising senior SEs and MBSE tooling experts. Both projects and NASA centers have used these assets and lessons learned to continue expanding the scope of MBSE implementation toward more federated and enterprise Agency solutions as resources are available and when the implementation is deemed beneficial.
In partnership with the Office of the Chief Engineer (OCE), the TDT has also piloted the ability for the Agency to move toward an enterprise cloud software solution, validating numerous cost and integration improvements. The OCE has provided access to enterprise-level MBSE software licenses as well as resources for storage and integration of MBSE models, all on a common NASA cloud platform. Focused on workforce improvement, the OCE's Academy of Program/Project and Engineering Leadership (APPEL) has deployed a three-course series on MBSE addressing foundations, applications, and MBSE design and analysis.
From a strategic perspective, the TDT is also out front to help reduce MBSE adoption risk to both workforce and Agency missions. This includes several areas focused on a keen understanding of the community external to the Agency and the longer term future in which MBSE will reside. First, a series of interviews with industry, academia, tool vendors, and other government organizations across the globe was completed and summarized a state of the SE and MBSE discipline across those four communities. This information will further inform the alignment and timing of MBSE infusion, as well as guiding priorities for improvement in tooling, training, and other critical enhancement needs. Second, a competition being implemented through the NASA Tournament Lab provides models of NASA exploration elements. These models, developed external to the Agency, will be used to compare tools, techniques, templates, and approaches from a broader, more diverse community and can potentially be utilized to populate a starter library. Finally, a diverse set of innovative NASA personnel have developed a 20-year long-term vision and road map for NASA's MBSE capability. This vision is an extremely useful tool for describing the landscape of "where the future of MBSE could reside" and help to avoid myopic planning.
With a keen focus on maintaining NASA's rich history of excellence in Systems Engineering & Integration (SE&I), the NESC's SE TDT is informing decisions, both within and outside of the Agency, on when and how to engage digital tooling such as MBSE toward improvement of both SE&I and NASA missions.
For more information, contact Jon B. Holladay | GSFC | jon.holladay@nasa.gov
Related Links