In This Week's Star
Rick Burt Named Marshall Deputy Director, Bill Hill to Lead Safety and Mission Assurance Directorate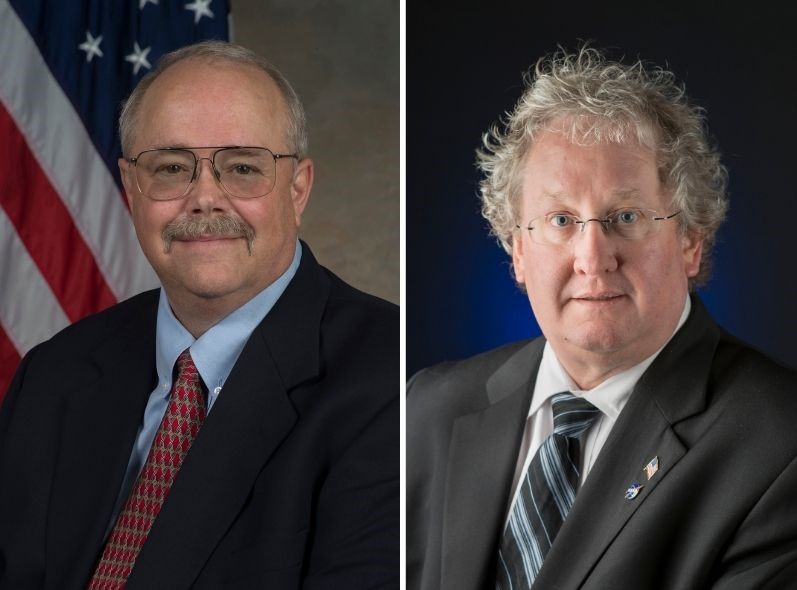 Rick Burt has been named deputy director at NASA's Marshall Space Flight Center following Paul McConnaughey's reassignment to NASA Headquarters. Bill Hill succeeded Burt as director of Marshall's Safety and Mission Assurance Directorate.
Burt will share responsibility for leading one of NASA's largest field installations, with almost 6,000 civil service and contractor personnel, an annual budget of approximately $3.6 billion, and a broad spectrum of human spaceflight, science, and technology development.
Throughout his 31-year NASA career, Burt has held multiple technical management and leadership positions. He has made significant contributions to NASA's spaceflight programs, including the Space Shuttle Program, Constellation Program, and Space Launch System Program. Since his appointment to the Senior Executive Service in 2006, Burt has held in several executive leadership roles including manager of the Ares I first stage, director of the Test Laboratory, and SLS chief safety officer. Burt had been director of the Safety and Mission Assurance Directorate since 2016.
The Senior Executive Service is the personnel system that covers most of the top managerial, supervisory, and policy positions in the executive branch of the federal government.
Prior to his NASA career, Burt worked for the Tennessee Valley Authority for 12 years in numerous leadership positions in its nuclear power program.
Hill will have primary management responsibility for planning and directing safety, reliability, and quality engineering and assurance operations for Marshall.
Hill joined NASA in 1994 and has contributed greatly to the success of the agency's spaceflight programs. Also appointed to the SES in 2006, he has held numerous executive leadership positions including deputy associate administrator for Exploration Systems Development and assistant associate administrator for the space shuttle at NASA Headquarters. He joined Marshall in 2019 as director of advanced technology in the Science and Technology Office and has been deputy director of the Safety and Mission Assurance Directorate since July 2020.
John Hanson Appointed Chief Engineer for Exploration Systems Development at Marshall
John Hanson has been appointed to the senior-level position of chief engineer for Exploration Systems Development at NASA's Marshall Space Flight Center.
Hanson will coordinate across the multicenter engineering efforts being carried out at the three Exploration Systems Development program host centers, as well as other support centers. He will be responsible for technical excellence and implementation of Engineering Technical Authority for the Exploration Systems Development Enterprise and Cross-Program Integration for the Space Launch System, Orion, and Exploration Ground Systems throughout all life cycle phases of the enterprise and programs.
Hanson began his NASA career at Marshall in 1990 as an aerospace engineer and, subsequently, as a team lead for trajectories and guidance. Six years later, he was promoted to chief of the flight mechanics for the Guidance, Navigation, and Control Systems Branch. In 2000, he became principal researcher for Flight Mechanics and technical assistant within the Flight Mechanics and Analysis Division before spending 11 years leading the development of flight mechanics products to support Ares I development as well as leading Ares I stage separation trade study and Ares I insertion orbit trade.
In 2011, Hanson became alternate lead systems engineer, where he provided day-to-day technical coordination and integration of the SLS engineering team in support of the lead systems engineer to ensure a technically integrated rocket. Starting in 2016, he completed several developmental assignments including details as alternate discipline lead engineer for Structures and Environments; discipline lead engineer for Vehicle Management; and SLS deputy chief engineer/manager.
Hanson was reassigned to the position of deputy chief engineer of the Human Exploration and Operations Mission Directorate for Exploration Systems Development in 2018 and, for the past year, he was lead systems engineer for the SLS Exploration Upper Stage, leading the overall planning and critical design review.
A native of Columbia, Maryland, Hanson holds a bachelor's degree in physics from Loyola University Maryland in Baltimore and a master's degree and a doctorate in aerospace engineering from the University of Michigan in Ann Arbor.
Hanson and his wife, Linda, live in Huntsville and are the parents of four adult daughters and two sons-in-law.
Marshall Leaders Update Team in First 2021 All-Hands
By Taylor Goodwin
Leaders at NASA's Marshall Space Flight Center held the first all-hands meeting of the year in a live virtual address Jan. 21.
Marshall Director Jody Singer, Deputy Director Rick Burt, Associate Director Steve Miley, and Associate Director, Technical, Larry Leopard welcomed the workforce to 2021 with discussions on staying connected, personnel changes, administration transition, and the latest program and project milestones. The team also answered questions submitted by team members.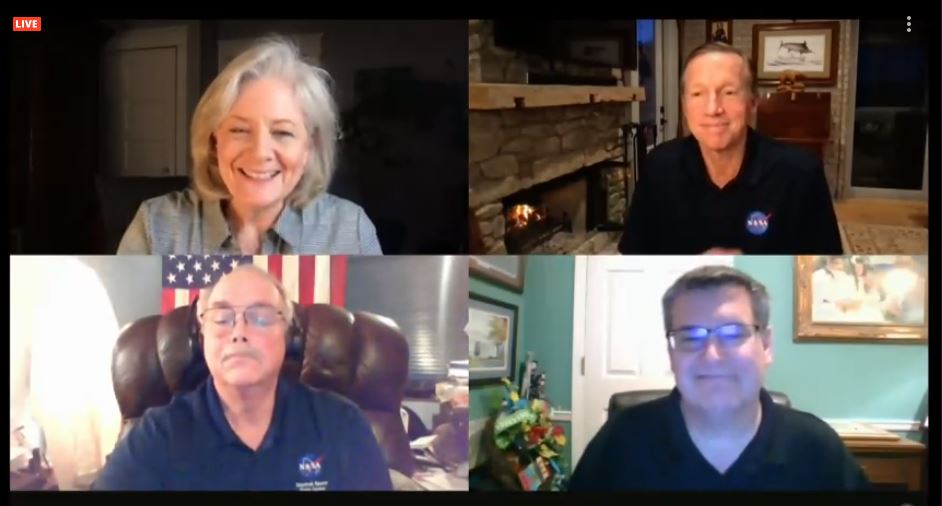 Singer began by welcoming Burt and Leopard to the Marshall leadership team. Burt will focus on cost, schedule, mission success, risk leadership, center mentoring, diversity and inclusion, program review, and agencywide collaboration efforts. Leopard will support Marshall's full spectrum of science, engineering, and technology. He will help the center prioritize strategic pursuits and investments, ensuring that the workforce is technically sound now and in the future.
Miley will continue in his role, focusing on an increased communication effort with NASA Headquarters and a prioritization of Marshall operations. He'll have increased opportunities to engage with senior leaders, ensure the health of Marshall in mission execution, and work with the COVID-19 response team. As the center blends into a hybrid workplace and expands telework capabilities, he will help ensure that Marshall grows inclusion efforts and career opportunities.
"As I look back, I reflect on how proud I am of the team and what we've accomplished in the midst of a global pandemic," Singer said. "Over my career at NASA, we have persevered and overcome seemingly impossible challenges. We are doing that together right now."
Miley provided updates on Marshall's COVID-19 response – reporting that Singer is continuing weekly meetings with Redstone Arsenal tenants. Both Redstone tenants and Marshall have approximately 25% of employees working on-site.
"We are staying in touch concerning regional conditions," he said. "Though the overall case numbers are high, we are seeing hopeful trends in the average amount of case spreading over a two-week period."
NASA's Michoud Assembly Facility recently moved from Stage 2 to Stage 3 of the agency's Framework for Return to On-site Work. All NASA sites are in Stage 3 status.
COVID-19 vaccinations will be voluntary for the majority of NASA employees and contractors. "We certainly hope and recommend that everyone with access to the vaccine will get it when it becomes available," Miley said. Just as health agencies are prioritizing front-line healthcare workers, first responders, and the elderly, NASA was asked to prioritize mission-critical team members if the agency gains access to vaccinations for the workforce. It is still unknown if or when the vaccine would be distributed to NASA centers.
"We will continue to work with NASA Headquarters as well as the Alabama Department of Public Health to remain vigilant in mitigating the effects of COVID-19," Miley said. "The vigilance of our on-site team members in following safety protocols has allowed us to avoid widespread on-site cases."
Singer also outlined recent mission milestones and what to expect in the new year – starting with the Jan. 16 hot fire test for the Space Launch System core stage. "This was the first time we fired all four engines in this configuration, and there was a lot to learn," she said. "It is a critical test anytime we power the vehicle up, and our team learned how to shut down safely. I'm very proud of this as we move forward." Critical drying and refurbishment of the engines is underway. NASA is continuing to inspect the core stage and its RS-25 engines on the test stand at Stennis Space Center, and initial inspections indicate the hardware is in excellent condition.
In March, the International Space Station will celebrate 20 years of science on the orbiting laboratory. As Marshall acts as "science central" for the station, the payload operations team has put forth tremendous efforts to keep the space station progressing successfully. "In this global work, the station has hosted over 242 people and more than 3,000 science experiments – resulting in groundbreaking technology," Singer said.
NASA's Imaging X-ray Polarimetry Explorer – a satellite mission aiming to explore supermassive black holes, neutron stars, and pulsars – will launch this year. The mirror module assemblies have been successfully integrated at Ball Aerospace in Boulder, Colorado, and the team is prepared to begin assembly, integration, and testing.
"I love being able to brag on Marshall, how we're leaning forward, and how we're being trend-setters throughout this administrative transition," Singer said. "Our leadership team remains focused on people, pursuits, processes, infrastructure, unity, and inclusion. Not only will we do this together, we'll be strong together and will inspire the next generation. A focus on what brings us together versus what separates us is important."
Goodwin, a Media Fusion employee, supports Marshall's Office of Strategic Analysis & Communications.
Individuals, Teams Recognized With Marshall Honor Awards
On Jan. 19, Jody Singer director of NASA's Marshall Space Flight Center, and her administrative team hosted the annual Marshall Honor Awards ceremony for 2020, recognizing the accomplishments of hundreds of team members at Marshall and NASA's Michoud Assembly Facility. "Every day, you and your colleagues move NASA and our nation toward historic heights," said guest speaker Clayton Turner, director of NASA's Langley Research Center, in his virtual keynote address. "You do it with your imagination, expertise, and perseverance." Singer concurred: "Your dedication to our mission lights the way for us to continue to inspire the next generation," she said. Among the honors presented were 44 individual certificates of appreciation, 30 Group Achievement honor awards, and 37 Director's Commendation Honor Awards. The latter is the highest center honor available, recognizing individuals whose performance or achievements merit distinctive acknowledgement. See the complete roster of awards and recipients here. (NASA)
Richard Stroud Named a Marshall Ombudsman
Richard Stroud, technical assistant to the engineering director, has been appointed an ombudsman for NASA's Marshall Space Flight Center.
Ruth Jones, chief of Marshall's Industrial Safety Branch, is Marshall's other ombudsman. NASA's Ombudsman Program provides team members with an informal, independent, confidential, and neutral means of communicating and facilitating the resolution of safety, organizational performance, and mission-related issues without fear of retribution.
The NASA Ombudsman Program serves the entire agency workforce, including civil servants, on-site contractors, and students. All NASA centers have an established Ombudsman Program with one or more ombudsmen available to listen to a team member's concerns and jointly explore and evaluate options that can be taken to address the problem. Every NASA ombudsman performs this function on a part-time basis in addition to their regular work responsibilities.
With a team member's permission, an ombudsman can act as a link, when appropriate, between the team member and management to facilitate problem resolution. At the discretion of the ombudsman, and in keeping with the confidentially principle, an issue can be elevated to the center director.
The preferred method of contacting an ombudsman is by personal visit or by phone. Sending an e-mail is also a contact method, but employees using that mode should be aware of its potential for compromising confidentiality.
NASA offers a number of programs that enable its employees to resolve workforce issues. Many of these services – such as the Office of Human Resources, the Office of Diversity and Equal Opportunity, the Office of the Inspector General, and unions – entail procedures that are necessarily structured and formal. The 2003 Columbia Accident Investigation Board Report identified a need to supplement these programs with an informal mechanism for addressing issues and concerns related to safety, organizational performance, or mission success. This recommendation resulted in the creation of the NASA Ombudsman Program in 2005.
A detailed description of the program can be found in NPD 2025.1B here. Additional information about Marshall's Ombudsman Program, as well as alternative avenues for resolving issues, can be found on the Resolving Issues site on Inside Marshall.
Science Leads: Stewards of Earth, Protectors of the Homeworld
By Rick Smith
Editor's note: This is Part 1 in a series showcasing science wins at NASA's Marshall Space Flight Center in 2020 – and highlighting Marshall research across the unique science disciplines that drive NASA's mission in 2021 and beyond.
In the roar of liftoff, the exhilaration of human endeavors in Earth orbit, rovers on Mars, and probes to still more distant worlds, it's not uncommon to be awed by the technical achievements of spaceflight – sometimes to the point of overlooking the fundamental driver of all NASA's missions of exploration and discovery: science.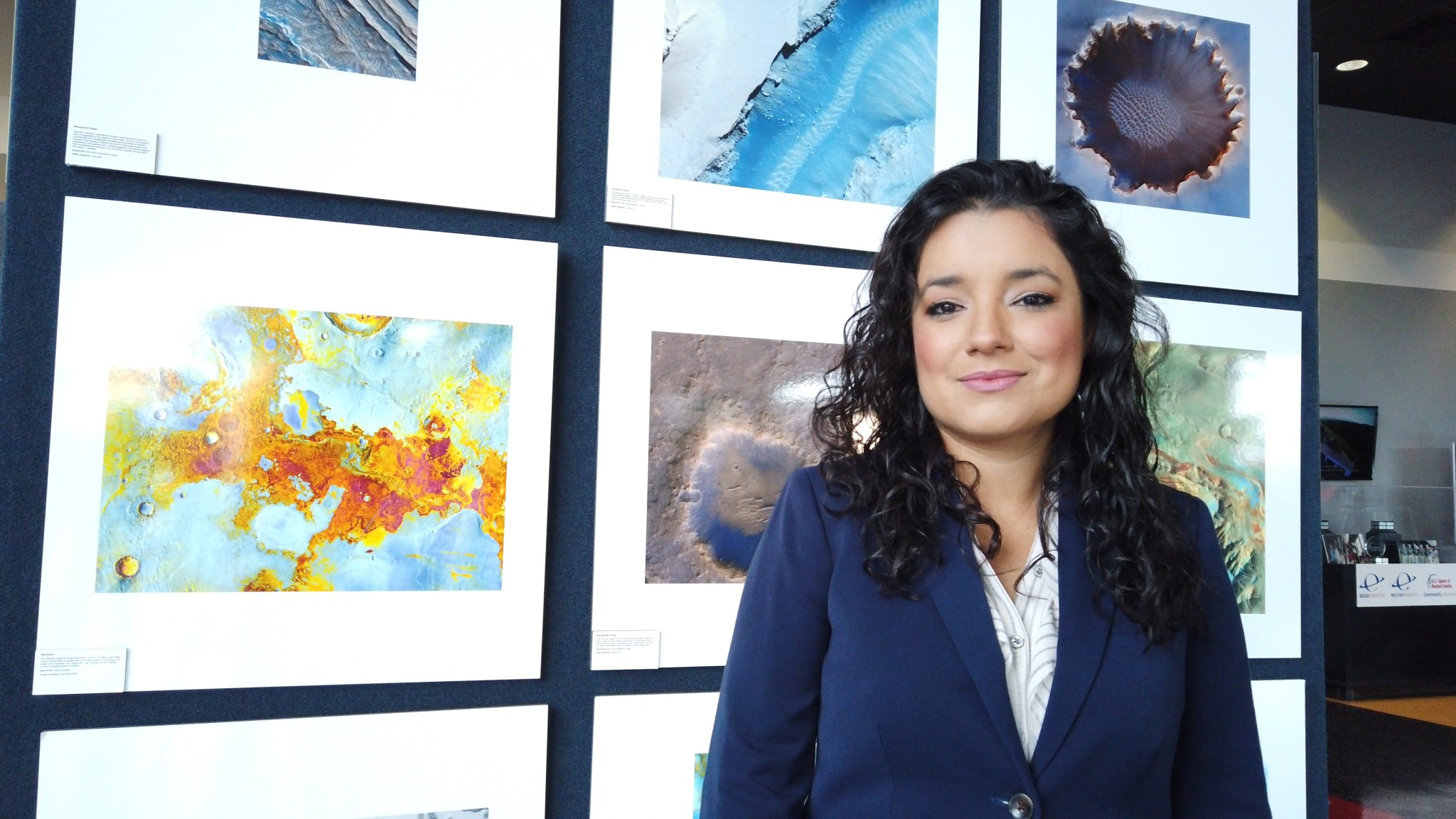 Scientific investigation underpins every NASA goal – whether it's Earth science; planetary science, or studies of our neighboring planets and moons; heliophysics, research into Earth's star; or astrophysics, pursuing the origins and mechanisms of the cosmos itself.
"Science is a circular pursuit," said Rae Ann Meyer, deputy manager of Marshall's Office of Science & Technology. "We conduct research to increase our understanding of our world, to better adapt to our environment, and to be more responsible caretakers of our home – and as we adapt, we unlock new avenues of research and find still more questions to ask, more ways to understand, preserve, conserve, protect, and respond."
Meyer was acting manager of the office for most of 2020 while her boss, David Burns, was detailed to NASA's Science Mission Directorate at agency Headquarters. She's proud of achievements by Marshall scientists and their partners in the last year – in the midst of a global pandemic, no less – to further the agency's core science missions.
At Marshall, those missions start from the ground up, right here on planet Earth.
Developed at Marshall in 2004, SERVIR – which means "to serve" in Spanish and French – is led by NASA in partnership with the United States Agency for International Development. It translates NASA satellite data into useful information about land use, agriculture, weather, climate, water, and disasters, helping more than 45 developing nations forecast and combat sometimes drastic environmental changes.
To date, SERVIR has notably aided in combat against deforestation and forest degradation, delivering aid to farmers, and monitoring algae blooms. In 2020, the SERVIR team, led by SERVIR founder and global program manager Dan Irwin, added desert locusts to the mix. Swarming across some 173,000 acres in Kenya in late 2019 – the worst infestation there in 70 years – and spreading quickly to 10 nations in eastern Africa, locusts inundated a region already buckling under its food needs, devouring in a single day the vegetation and farmed grains needed to feed 35,000 people.
Using remote sensing observations of soil moisture and vegetation, NASA researchers – among them Lee Ellenburg, a scientist at the University of Alabama in Huntsville – are tracking how environmental conditions influence locust lifecycles, helping the United Nations and relief organizations find strategies to stop infestations before swarms hatch.
Meanwhile, in the Western Hemisphere, the newest SERVIR network hub began its work in earnest in 2019-2020. SERVIR Amazonia encompasses nations of the Amazon Basin – Brazil, Ecuador, Guyana, Peru, Suriname, and the hub's host country, Colombia – addressing environment and development challenges using state-of-the-art NASA remote sensing and geospatial technologies.
Focal points of the Amazonia hub include deforestation and illegal gold mining, both devastating to regional communities and ecosystems. NASA is working with governments and stakeholders to tool its remote sensing data products to specific needs of the region.
"To have real impact on the ground, to make lasting change, you have to work with local partners," said Marshall researcher Africa Flores, regional science coordination lead for SERVIR Amazonia. "They're the ones who make the difference, implementing the technology we develop to grapple with practical issues on a day-to-day basis."
NASA, USAID, the SERVIR Applied Sciences Team, and international partners – including representatives of SERVIR network hubs in East Africa, West Africa, South America, the Himalayas, and countries bordering the Mekong River – last met in person in February 2020 in Cambodia, just before COVID-19 cut off most international travel. They've stayed in regular, virtual contact since then.
"SERVIR contributors are doing amazing work across our entire network," Irwin said. "Researchers around the world are taking what started here at Marshall, applying lessons learned halfway around the world, and delivering customized data solutions to improve people's lives and protect the environment."
As the Western Hemisphere prepares for the 2021 Atlantic hurricane season, a new satellite product developed in 2020 by Marshall's Short-term Prediction Research and Transition Center, or SPoRT, will make it easier for forecasters to interpret temperature and moisture anomalies critical to predicting the formation of tropical cyclones. Adapted by NASA from National Oceanic and Atmospheric Administration data products, the new forecasting tool has been adopted by the National Hurricane Center, which continues to fine-tune it for use in partnership with SPoRT researchers.
Marshall scientists and their partners at NASA's Langley Research Center also made strides in 2020 to combat another potentially catastrophic issue: hailstorms. Losses to homeowners, businesses, agriculture, and infrastructure from a single major hailstorm can exceed $1 billion; it's the costliest severe storm hazard for insurers. Funded by NASA's Earth Science Disasters Program, the project develops modeling data for businesses at the greatest risk from hail – helping insurers better assess hailstorm frequency and the likely financial impact to customers.
NASA is analyzing duration, intensity, and other hailstorm characteristics using 30 years' worth of satellite storm datasets compiled by Marshall scientists Daniel Cecil and Sarah Bang, and lightning flash rate data – a key hailstorm indicator – collated by Chris Schultz, a lightning meteorologist on the SPoRT team. Cecil and Bang published the latest results of their work in December 2020 in the Journal of Applied Meteorology and Climatology.
Among numerous other papers co-authored by Marshall Earth scientists in 2020 were analyses of using synthetic aperture radar to combat severe flooding; estimating floodwater depths by integrating NASA software with the Google Earth engine; and refining rainfall measurement around the world using the Global Precipitation Measurement satellite network. The latter findings, co-authored by Marshall researchers Patrick Gatlin and Walt Petersen, concluded a decade of work to validate that mission.
Marshall Earth scientists even aided the fight against COVID-19. The Interagency Implementation and Advanced Concepts Team coordinated 3D-printing of more than 40,000 face shields for Alabama medical personnel – leading to a sustainable commercial model for producing personal protective equipment. SPoRT researchers also studied the effects of lockdown on air pollution levels in California, while SERVIR researchers documented COVID-19 cases in Africa and Amazonia, tracking regional patient deaths and recoveries.
Jointly developed by NASA, the European Space Agency and the Japan Aerospace Exploration Agency, the new Earth Observing Dashboard uses remote sensing data to demonstrate the impact of COVID-19 quarantine on resources and economic activities – helping to strengthen understanding of the global effects of the pandemic. The dashboard was unveiled in June 2020 by Marshall scientist Manil Maskey.
Many Earth scientists at Marshall pursue a principle known as research-to-operations, operations-to-research. "From SERVIR and SPoRT to the disasters program, we take pure science and apply it in practical ways, making it useful to decision-makers and forecasters," Meyer said. "We then closely gauge the impact of those practical uses to better attune future scientific investigations to real-world needs.
"Science makes life better," she added. "Doing better science can only aid that goal."
Smith, a Manufacturing Technical Solutions employee, supports Marshall's Office of Strategic Analysis & Communications.
20 years of Stimulation, Growth, Performance, Perspective From Space Station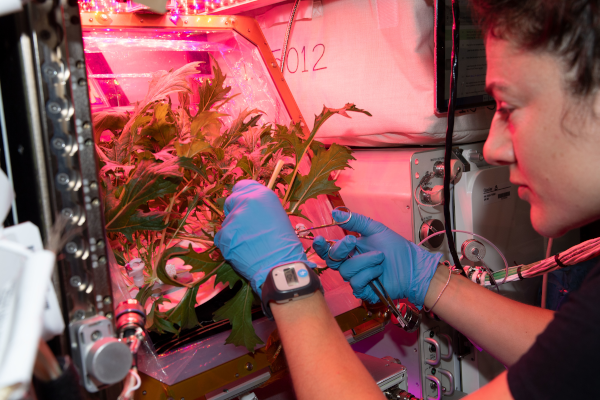 Editor's note: This is the third in a five-part series highlighting scientific and technological breakthroughs that have been achieved over the past two decades as a result of International Space Station science. This research helps humanity explore farther into space while also benefiting life on Earth. The Payload Operations Integration Center at NASA's Marshall Space Flight Center schedules, assists with, and coordinates all experiments on the station's U.S. Orbital Segment.
Over the past two decades, the International Space Station has been helping NASA explore farther into space and benefitting life back on Earth. Among the historic scientific breakthroughs achieved, astronauts have practiced stimulating the low-Earth orbit economy, growing food in microgravity, deploying cube satellites from station, and monitoring Earth from a unique perspective.
Stimulating the low-Earth orbit economy: From satellite deployment to in-space research, a vibrant commercial space economy has developed, with a value that now exceeds $345 billion. The space station has been a key part of supporting that growth.
Commercial activities validate business models and expand the numbers of entities with experience in conducting business in space. Commercialization of low-Earth orbit frees up resources NASA needs to continue its exploration of space. By having companies join forces with government agencies, space exploration can continue, while providing access to a platform that helps create jobs, build revenues, and create new products and services for people on Earth.
Through the ISS U.S. National Lab, many companies are able to access the space station and conduct research and technology development investigations in microgravity. The multitude of studies has worked to improve products such as shampoo, fabric softener, and the processes used to create retinal implants.
Growing food in microgravity: As humans explore farther from Earth, the ability to grow food is a solution to several challenges of long-duration missions. The packaged diet used by crews in low-Earth orbit works well, but relies on frequent resupply missions. During a mission to Mars, the vitamins and quality of packaged food would degrade over time, and couldn't easily be restocked.
Fresh produce provides nutritious meals over multiple years and reduces cargo requirements for the trip. New solutions for watering, lighting, and growing plants have been explored on station to prepare for these missions. In 2015, astronauts sampled their first space-grown salad. Eight types of leafy greens have been grown in the Veggie facility for astronauts to eat, fine tuning the best techniques.
Deployment of cube satellites from station: Cube satellites – one of the smallest types of satellites – provide an inexpensive way to perform science and technology demonstrations in space. One way these compact cubes can reach Earth orbit is by hitching a ride to the space station, where they are deployed from an airlock. Sharing the cost of a rocket launch with the other groups launching payloads to the space station can make deploying a CubeSat more affordable.
Putting these satellites into low-Earth orbit gives researchers and companies a unique perspective on Earth. More than 250 CubeSats have been deployed from station, performing numerous technology demonstrations, providing internet services, and more. NASA's CubeSat Launch initiative provides a pathway to conduct research in space for CubeSats developed by educational institutions, nonprofit organizations, and NASA centers and programs.
Monitoring Earth from a unique perspective: At about 250 miles above Earth on a 90-minute orbit and an orbital path over 90% of Earth's population, the station affords a unique perspective that cannot be obtained on the ground, and it can provide improved spatial resolution and variable lighting conditions compared to the sun–synchronous orbits of typical Earth remote-sensing satellites.
When scientists can better comprehend and monitor water and energy cycles, ecosystem changes, geological hazards, and population migrations, they can offer useful information regarding climate changes, as well as assist with natural disaster response.
The orbiting lab has evolved into a robust platform for researchers studying Earth's water, air, land masses, vegetation, and more. ECOSTRESS analyzes water stress in plants, while GEDI looks at the same areas of Earth, analyzing carbon stored in forests. Though the many experiments collect data individually, together they provide a set of measurements that pushes the leading edge of environmental research.
To learn more about these breakthroughs and other scientific advancements made aboard the space station, visit here.
Chandra Adds Data, Raises New Questions About Extraordinary Magnetar
In 2020, astronomers added a fascinating new object to an exclusive family of exotic phenomena with the discovery of a powerful magnetar. Now, observations made using NASA's Chandra X-ray Observatory add credence to the theory that it's also a pulsar – a compact, spinning star which emits powerful pulses of electromagnetic radiation.
Magnetars – highly dense neutron stars formed from the collapsed core of stars gone supernova – are unique among neutron stars for possessing the most powerful known magnetic fields in the universe. For comparison, Earth's magnetic field has a value of about one Gauss. A common refrigerator magnet measures about 100 Gauss. The magnetic pull of a magnetar, on the other hand, is about a million billion Gauss. A magnetar just 40,000 miles from Earth – or about one-sixth of the way to the Moon – would wipe the data from every credit card on Earth.
First detected in March 2020 by astronomers using NASA's Neil Gehrels Swift Telescope, the magnetar dubbed J1818.0-1607 is only the 31st of its kind ever identified – out of some 3,000 known neutron stars. Further observations revealed that it rotates once roughly every 1.4 seconds, the fastest such object ever documented, and may be no more than 500 years old. That makes it the youngest magnetar seen to date, based on its slowing rate of spin and the assumption that it spun much more quickly when it formed.
Chandra's observations of J1818.0-1607, made less than a month after its discovery, gave astronomers the first high-resolution view of this object in X-rays. The Chandra data revealed a point source where the magnetar was located. It is surrounded by diffuse X-ray emissions, likely caused by X-rays reflecting off dust in its vicinity, or possibly resulting from winds blowing away from the star.
Harsha Blumer, a postdoctoral researcher at West Virginia University in Morgantown, and Samar Safi-Harb, research chair in supernova astrophysics at the University of Manitoba in Canada, have published results from the Chandra observations of the magnetar in The Astrophysical Journal Letters.
Other astronomers also have observed J1818.0-1607 with radio telescopes, such as the National Science Foundation's Karl Jansky Very Large Array, and determined that it gives off radio waves. This implies that it has properties similar to those of a typical rotation-powered pulsar, a type of neutron star that gives off beams of radiation detected as repeating emission pulses as it rotates and slows. This action has been documented in only five magnetars, including this one, constituting less than 0.2% of known neutron stars.
The Chandra observations also may support this idea. Safi-Harb and Blumer studied how efficiently J1818.0-1607 is converting energy from its decreasing rate of spin into X-rays. They concluded this efficiency is lower than that typically found among magnetars, and likely within the range found for other rotation-powered pulsars.
The explosion that created a magnetar of this age would be expected to have left behind a detectable debris field. To search for this supernova remnant, Safi-Harb and Blumer looked at X-rays from Chandra, infrared data from NASA's Spitzer Space Telescope, and radio data from the Very Large Array. The data offered possible evidence of a remnant, but at a relatively large distance away from the magnetar, indicating the star would have had to travel at speeds far exceeding those of even the fastest known neutron stars to cover the distance – even assuming it is much older than expected, which would allow more travel time.
NASA's Marshall Space Flight Center manages the Chandra program for the agency. The Smithsonian Astrophysical Observatory's Chandra X-ray Center leads the observatory's science mission and flight operations from facilities in Cambridge and Burlington, Massachusetts, respectively.
AITS Founder, CEO Rohit Sharma to Deliver Virtual Tech Talk
Rohit Sharma, founder and CEO of AI Technology & Systems – AITS – in Milpitas, California, will present the first Tech Talk of 2021, virtually at 1 p.m. Jan. 28. Sharma will discuss space applications for machine learning – focusing on the basics of machine learning, deep learning, and embedded devices and systems, such as smartphones. The talk will be streamed via Webex; login information can be found here. The Tech Talk series is presented by the Marshall Center Chief Technologist's Office. (NASA)
This Week in NASA History: STS-51C Launches – Jan. 24, 1985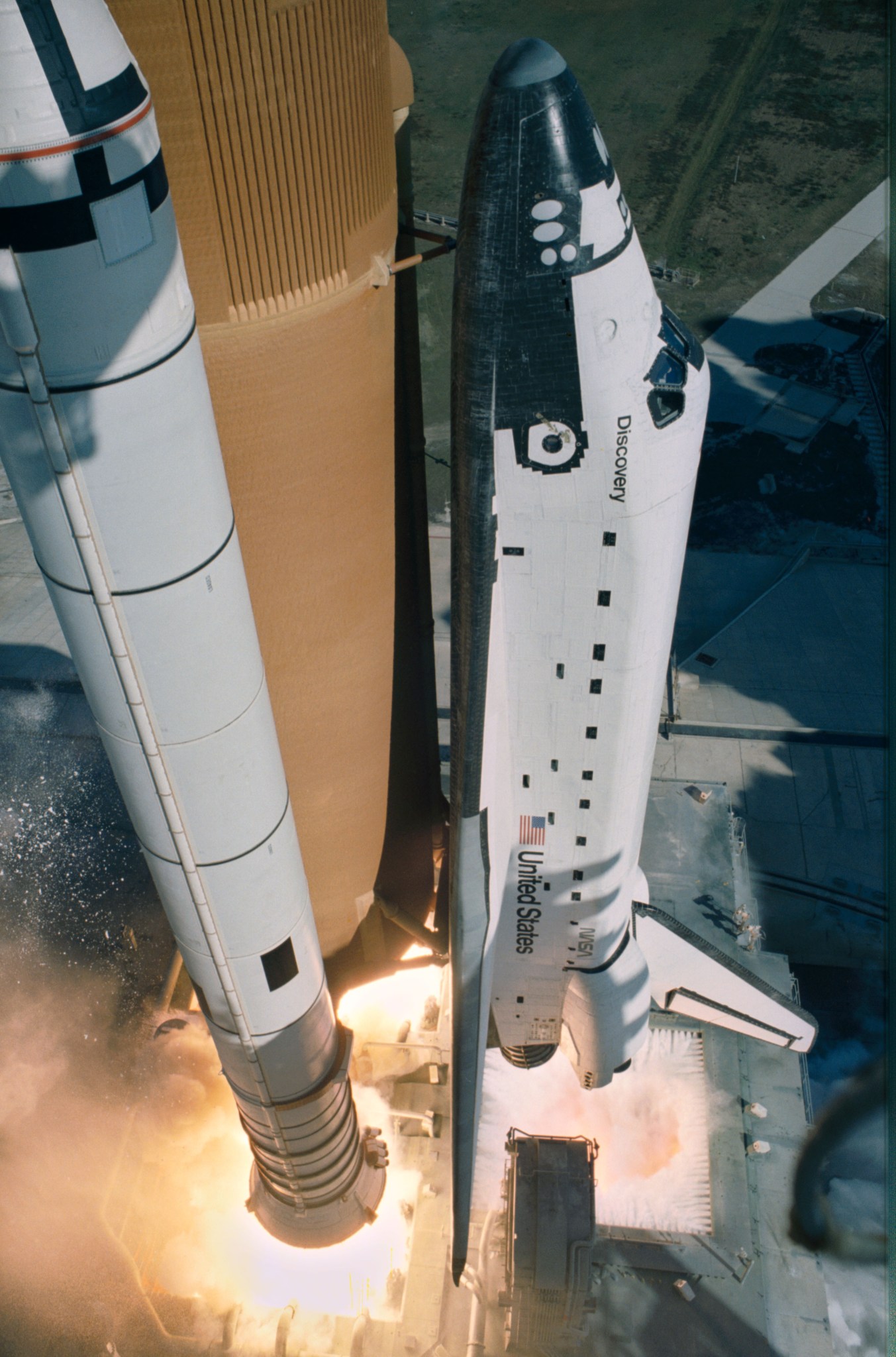 This week in 1985, space shuttle Discovery, mission STS-51C, launched from NASA's Kennedy Space Center on the first dedicated Department of Defense mission. Discovery landed at Kennedy on Jan. 27 following a successful three-day mission. The NASA History Program is responsible for generating, disseminating, and preserving NASA's remarkable history and providing a comprehensive understanding of the institutional, cultural, social, political, economic, technological, and scientific aspects of NASA's activities in aeronautics and space. For more pictures like this one and to connect to NASA's history, visit the Marshall History Program's webpage. (NASA)