"I counted everything. I counted the steps to the road, the steps up to church, the number of dishes and silverware I washed … anything that could be counted, I did." So said Katherine Johnson, recipient of the 2015 National Medal of Freedom.
Administrator Bolden, Deputy Administrator Newman Statements on Johnson's Medal of Freedom
Born in 1918 in the little town of White Sulphur Springs, West Virginia, Johnson was a research mathematician, who by her own admission, was simply fascinated by numbers. Fascinated by numbers and smart to boot, for by the time she was 10 years old, she was a high school freshman–a truly amazing feat in an era when school for African-Americans normally stopped at eighth grade for those could indulge in that luxury.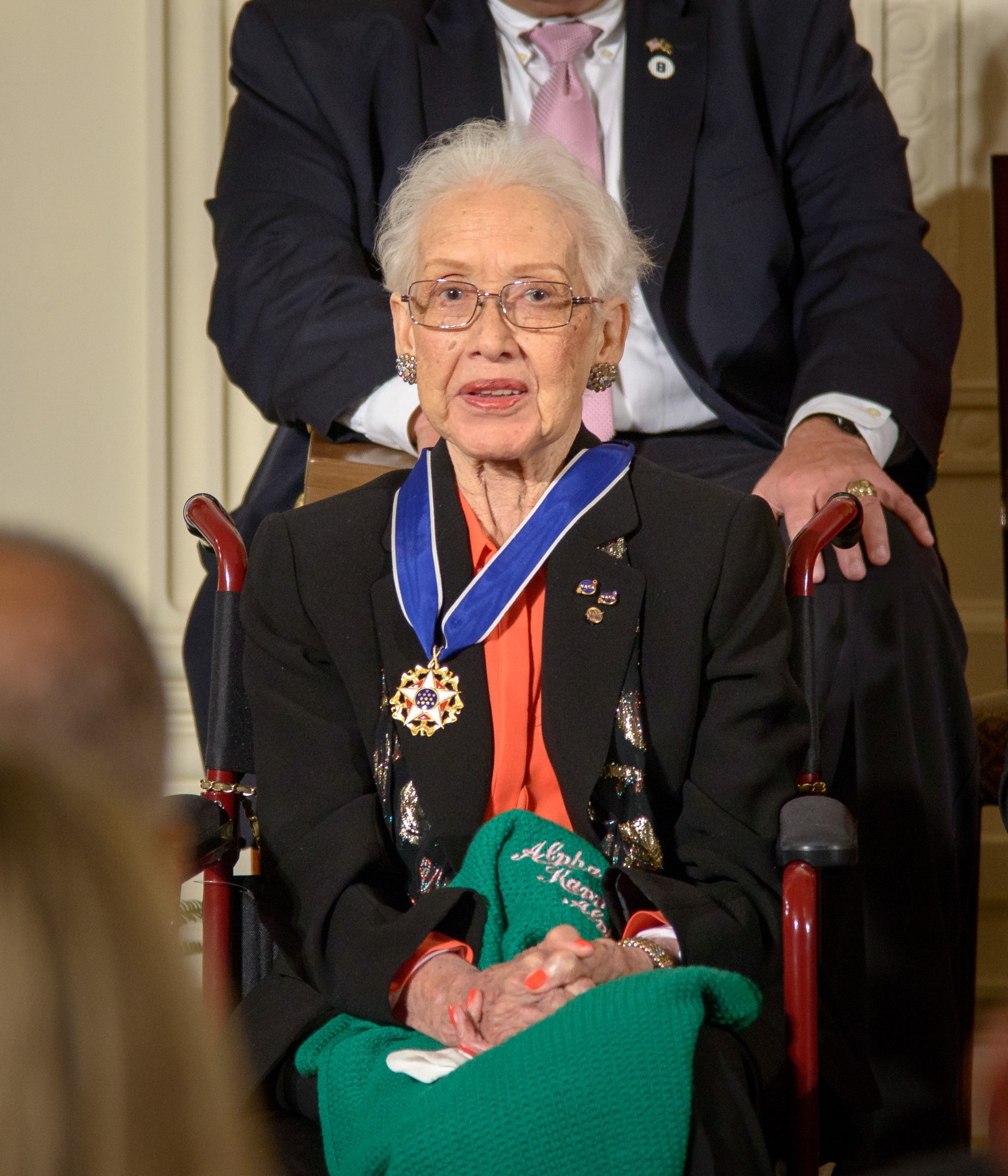 NASA / Bill Ingalls
Her father, Joshua, was determined that his bright little girl would have a chance to meet her potential. He drove his family 120 miles to Institute, West Virginia, where she could continue her education through high school. Johnson's academic performance proved her father's decision was the right one: Katherine skipped though grades to graduate from high school at 14, from college at 18.
Katherine Johnson
In 1953, after years as a teacher and later as a stay-at-home mom, she began working for NASA's predecessor, the National Advisory Committee for Aeronautics, or NACA. The NACA had taken the unusual step of hiring women for the tedious and precise work of measuring and calculating the results of wind tunnel tests in 1935. In a time before the electronic computers we know today, these women had the job title of "computer." During World War II, the NACA expanded this effort to include African-American women. The NACA was so pleased with the results that, unlike many organizations, they kept the women computers at work after the war. By 1953 the growing demands of early space research meant there were openings for African-American computers at Langley Research Center's Guidance and Navigation Department – and Katherine Johnson found the perfect place to put her extraordinary mathematical skills to work.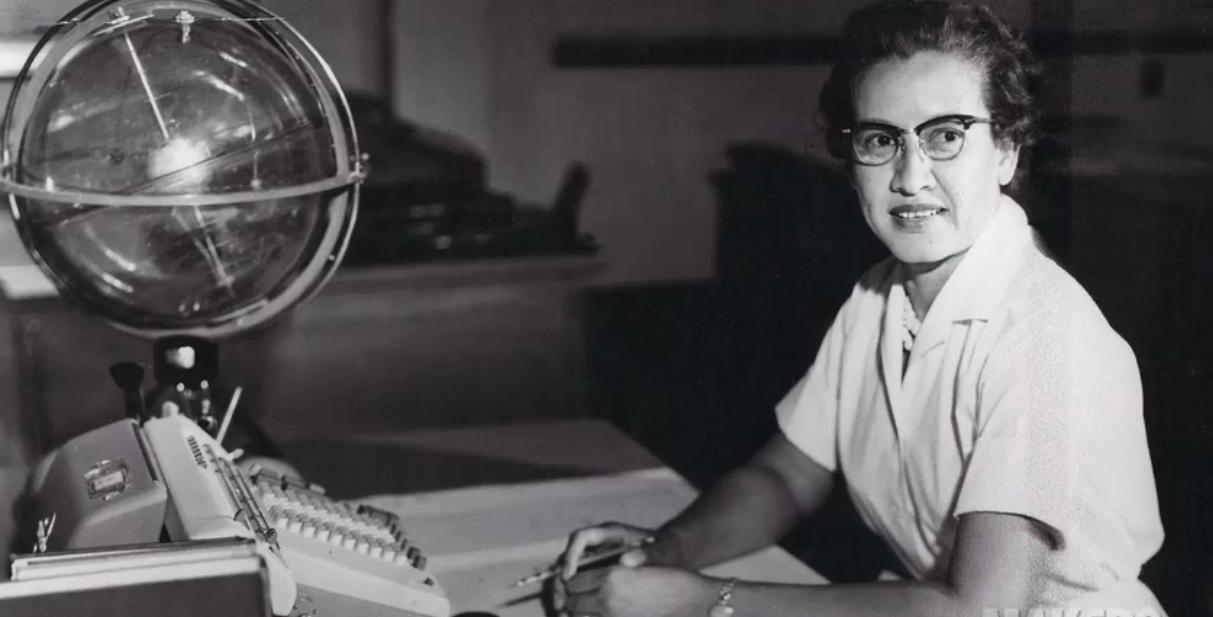 NASA
As a computer, she calculated the trajectory for Alan Shepard, the first American in space. Even after NASA began using electronic computers, John Glenn requested that she personally recheck the calculations made by the new electronic computers before his flight aboard Friendship 7 – the mission on which he became the first American to orbit the Earth. She continued to work at NASA until 1986 combining her math talent with electronic computer skills. Her calculations proved as critical to the success of the Apollo Moon landing program and the start of the Space Shuttle program, as they did to those first steps on the country's journey into space.
From honorary doctorates to the 1967 NASA Lunar Orbiter Spacecraft and Operations team award (for pioneering work in the field of navigation problems supporting the five spacecraft that orbited and mapped the moon in preparation for the Apollo program) Katherine Johnson has led a life positively littered with honors. But on Tuesday, November 24, 2015, she will receive the nation's highest civilian award, the Presidential Medal of Freedom, from President Barack H. Obama.
Not bad, for a little girl from West Virginia, who coincidentally (or maybe not) was born on August 26: Women's Equality Day.
On the Web:
From Hidden Figures to Modern Figures
Katherine Johnson Biography
She Was a Computer When Computers Wore Skirts
Katherine Johnson: A Lifetime of STEM