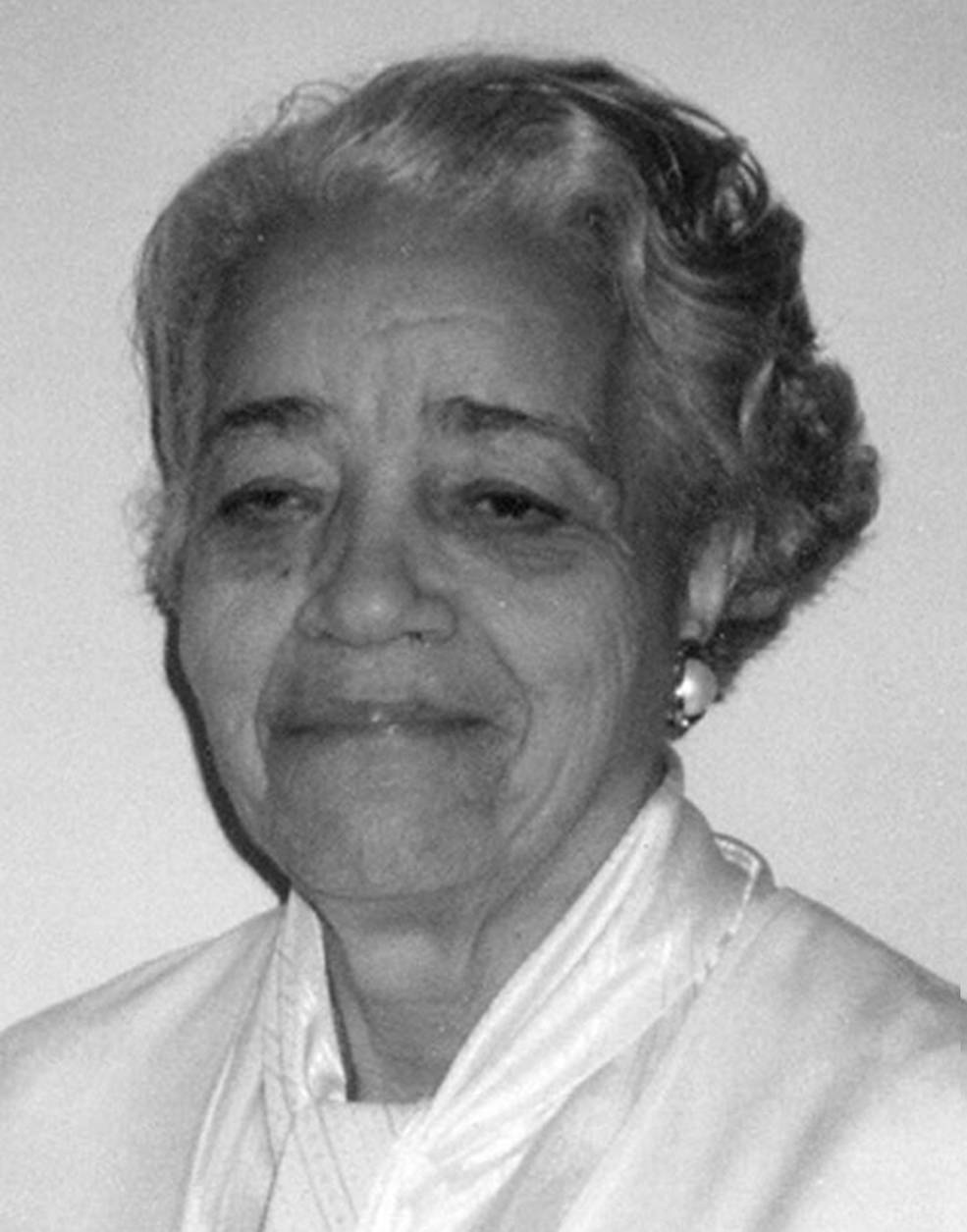 Credit: NASA
Dorothy J. Vaughan
Dorothy J. Vaughan (1910–2008) was the first African-American female supervisor of the NACA, advancing to become an expert in digital computers and their applications in NASA programs.
Vaughan was born in Kansas City, Missouri, and at an early age her family moved to Morgantown, West Virginia. After receiving a full-tuition scholarship, she earned a bachelor of arts degree in mathematics at the age of only 19 from Wilberforce University, a historically black college in Wilberforce, Ohio. After graduation, she became a mathematics teacher at Robert Russa Moton High School, the African-American high school in Farmville, Virginia. In 1932, she married Howard Vaughan, Jr., and the couple had six children.
In response to the call for workers to support home-front efforts during World War II, Vaughan applied for a position as a "computer" at the NACA Langley Memorial Aeronautical Laboratory, and was hired in December 1943. She reported to the segregated West Area Computing unit. This group was responsible for mathematical computations for engineers conducting aeronautical experiments. Using slide rules, mechanical calculators, and film readings, they provided the engineers with wind-tunnel and flight data in the form of final engineering parameters needed to analyze the flight characteristics of aircraft.
The group's first two section heads were white, but in 1949, Vaughan was promoted to lead the West Area Computers, making her the NACA's first black supervisor and one of its few female supervisors. She oversaw work assignments within the group, at times responding to requests for individual computers to support specific Langley work units. She was a steadfast advocate for the women who worked as computers and advocated on behalf of all computers, regardless of race, who deserved promotions or pay raises. She was valued by engineers and researchers for her recommendations of the best individual for a particular project and she was often requested to personally calculate particularly challenging computations herself.
She collaborated with computers Vera Huckel and Sara Bullock to compile an algebraic methods handbook for the mechanical calculating machines used by the group.
Vaughan was the supervisor for the West Area Computers until 1958, when the NACA became NASA and segregated facilities and work units were abolished. She then joined the new Analysis and Computation Division, a racially and gender integrated group on the frontier of electronic computing. As a member of the Numerical Techniques Branch, she became an expert FORTRAN programmer and contributed to the Scout Launch Vehicle Program.
She retired from NASA in 1971, following a 28-year career that began during World War II, continued through the beginnings of high-speed flight and into the Space Age. She challenged herself to learn new technology so that NASA could have the very latest computing technology for research applications. Her countless calculations supported NACA and NASA accomplishments and helped to achieve the nation's aerospace goals from the early days of World War II to the beginnings of the Space Age. She encouraged and supported all "computers" to advance their careers and their contributions to the NACA and NASA. She persevered to serve her country when many would hold her back because of her race. After her retirement, when asked about working within the constraints of segregation and gender she remarked, "I changed what I could, and what I couldn't, I endured."
Dorothy Vaughan passed away on November 10, 2008, in Hampton, Virginia, at the age of 98. She was preceded in death by her husband, Howard, and sons Michael J. Vaughan and Donald H. Vaughn. She was survived by her four children: Ann Hammond, Maida Cobbins, Leonard Vaughan, and Kenneth Vaughan.