Dr. Dalia Kirschbaum and Dr. John Bolten, both of NASA's Goddard Space Flight Center in Greenbelt, Maryland, received American Geophysical Union (AGU) awards this month.
The American Geophysical Union (AGU) announced this month that two Earth scientists at NASA's Goddard Space Flight Center in Greenbelt, Maryland, were receiving medals from the organization. Dr. Dalia Kirschbaum was awarded a Joanne Simpson Medal for Mid-Career Scientists, and Dr. John Bolten received the AGU International Award. Kirschbaum is director of Goddard's Earth Sciences Division, and Bolten leads the center's Hydrological Sciences Lab.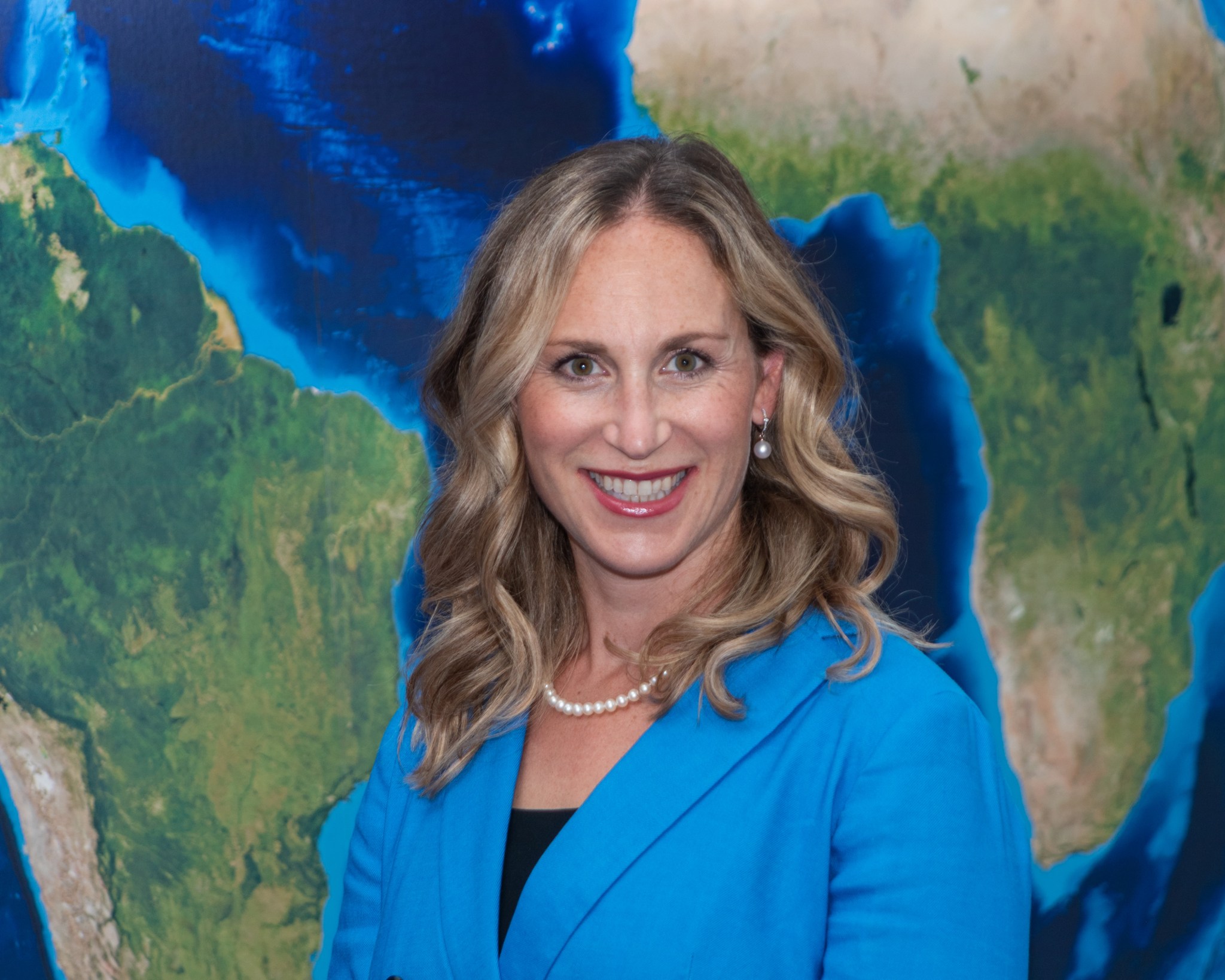 NASA's Goddard Space Flight Center
"To receive an award named after such a prolific and impactful woman is a true honor," Kirschbaum said. Dr. Joanne Simpson was the first woman to receive a doctorate in meteorology. As a tribute to her, AGU awards the medal to individuals with exceptional leadership qualities and an unwavering passion for scientific advancement for public service. Like Simpson's groundbreaking research on tropical clouds and hurricanes, this award highlights mid-career scientists who have also made significant scientific breakthroughs. Kirschbaum is one of three recipients of AGU's Simpson medal this year.
"When I was an intern and Ph.D. researcher, I was fortunate enough to work at NASA and actually sit in Joanne Simpson's office," Kirschbaum said. "She had since retired but I was surrounded by her awards, her publications, and her contributions to NASA. She was one of the key scientific leaders to campaign for the Tropical Rainfall Measuring Mission (TRMM) and after the Global Precipitation Measurement (GPM) mission, which is still flying today. I have worked on TRMM and then GPM for my entire scientific career, which was all enabled by her tenacity, creativity, intelligence, and insight."
The award highlights the achievements of a broad Earth science team working to benefit humanity, Kirschbaum said. TRMM and GPM data, for example, has helped communities around the globe estimate where rainfall-triggered landslides may occur.
Bolten's award likewise commemorates work with a global impact. AGU selected Bolten for their International Award "for dedication to improving lives in Southeast Asia and Africa through development and training in the use of hydrological datasets and tools," according to their citation.
NASA's Goddard Space Flight Center
Bolten has developed several research products to aid in water resources management around the world. Much of the work has been supported by NASA's Applied Science Program, which enables the agency's data products to deliver societal benefits. Bolten served as the associate program manager for water resources in the program from 2014 to 2022.
"It is an incredible honor to serve the international community and to be recognized in this way," Bolten said. "Thanks and kudos should be shared with the numerous NASA colleagues and collaborators I've had the privilege to work with. I am grateful for their contributions and am thrilled to be a part of the NASA family and make a positive impact in the world."
Kirschbaum echoed the globally minded mentality: Among her priorities as director of Goddard's Earth Sciences Division is to "bring together the best of what NASA provides for societal benefit," she said. "Our team will continue to innovate and improve these capabilities to support the agency, the nation, and the world."
Kirschbaum, who also received fellowship in AGU as part of her award, and Bolten will be recognized during the organization's annual meeting in December.
Learn more about NASA's landslide research at https://landslides.nasa.gov, and Goddard's hydrology lab at https://science.gsfc.nasa.gov/earth/hydrology/.
By Angel Kumari
NASA's Goddard Space Flight Center, Greenbelt, Md.