Innovative remotely piloted aircraft are being designed all over the world, but the challenge now is to certify these aircraft to fly in the national airspace system (NAS). NASA helped with this effort through the Systems Integration and Operationalization (SIO) demonstrations, which resulted in three different types of remotely piloted aircraft demonstrating commercial missions in the NAS.   
The first flight demonstration took place in April 2020. General Atomics Aeronautical Systems Inc. (GA-ASI) used its SkyGuardian Unmanned Aircraft System (UAS) to demonstrate a commercial mission for performing inspections. This included monitoring miles of rail; power line; communication and canal infrastructure; agriculture and topological surveys; wildfire and flood monitoring.
Credits: General Atomics Aeronautical Systems Inc.
The next flight demonstration by Bell Textron Inc. in September 2020 used its APT 70 UAS. Bell performed a representative urgent medical transport mission. It is envisioned in the future that an operational APT 70 could provide rapid medical transport for blood, organs, and perishable medical supplies.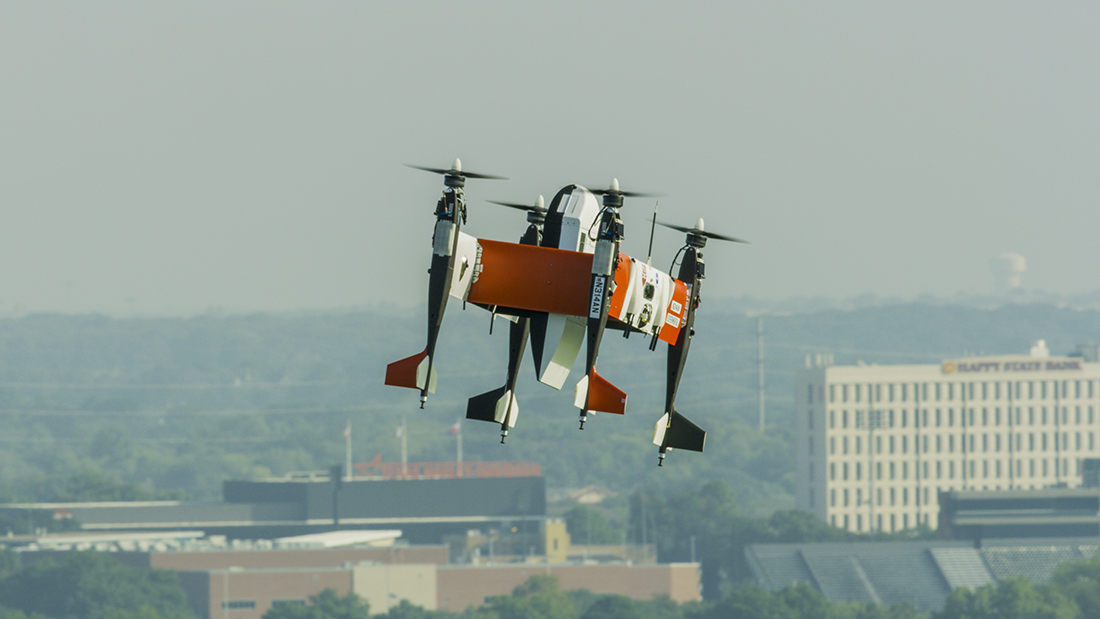 Credits: Bell Textron Inc.
To wrap up the series, American Aerospace Technologies Inc. (AATI) flew its AiRanger in February 2021. The demonstration consisted of aerial inspections of several miles of gas and petroleum pipelines. The use of UAS for these types of inspections can help identify pipeline leaks early to prevent environmental disasters.
Credits: American Aerospace Technologies Inc.
NASA's role in SIO was to leverage its years of research experience in Detect and Avoid (DAA) and Command and Control (C2). The project facilitated discussions between industry and the Federal Aviation Administration (FAA) and provided technical insight as technology and policy evolved for UAS larger than 55 pounds for commercial uses.
NASA has documented best practices from the SIO activity that the UAS community can use to increase industrywide progress toward routine commercial remotely piloted aircraft operations.
This partnership with the FAA aimed to accelerate the safe integration of UAS into the NAS. Although SIO has come to an end, NASA's work of spearheading integration of new types of vehicles into the NAS continues.
Author: Teresa Whiting