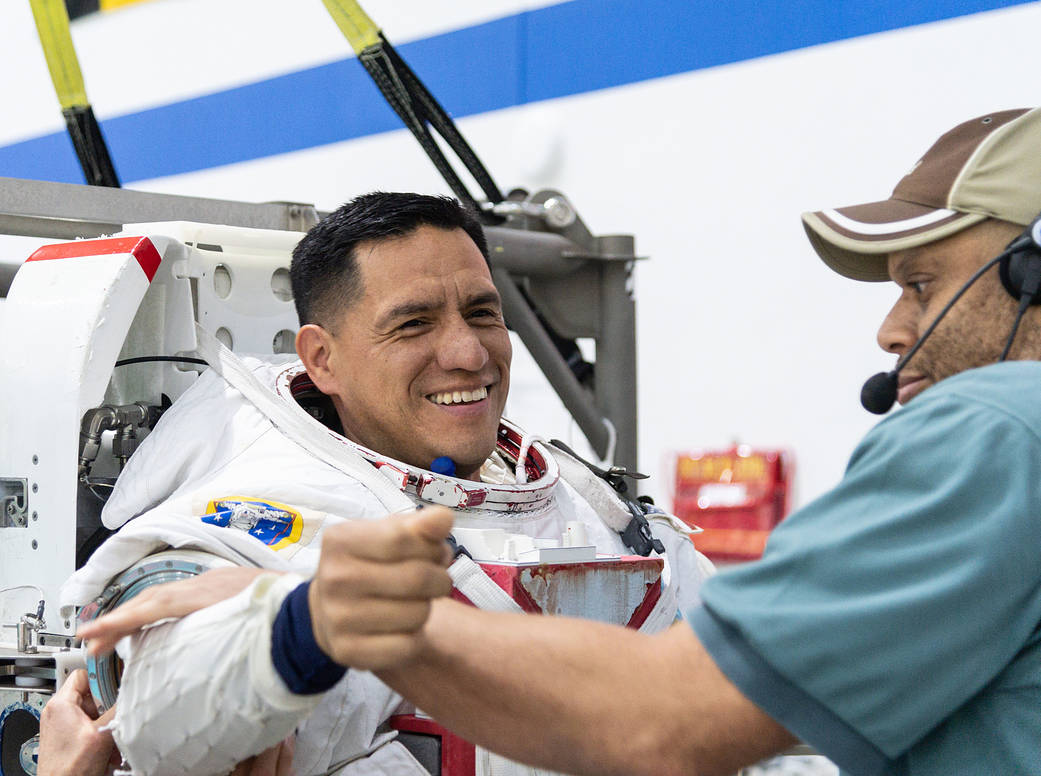 In this March 7, 2022, image, astronaut Frank Rubio gets help putting on a spacesuit at the Neutral Buoyancy Laboratory at NASA's Johnson Space Center in Houston to train for spacewalks.
Rubio is the first astronaut of Salvadoran origin to go to space. He launched to the International Space Station on Sept. 21, 2022, for a six-month mission aboard the orbiting laboratory.
Throughout National Hispanic Heritage Month, we're celebrating the contributions of the brilliant Hispanic people of NASA.
Credit: NASA/James Blair