Orion's Journey to Distant Retrograde Orbit (DRO)
Learn about Orion's journey to the Moon on Artemis I! After blasting off from Earth on the Space Launch System rocket, Orion will fly 240,000 miles to the Moon. Then, Orion will fly 40,000 miles past the Moon, father than any other spacecraft built for humans has gone before. Check out the video series to learn more about the special path Orion will take on this mission. Then, color your own Orion on the different parts of the journey!  
Quick Facts
Orion's orbit is "distant" in the sense that it's at a high altitude from the surface of the Moon, and it's "retrograde" because Orion will travel around the Moon opposite the direction the Moon travels around Earth. 
Orion traveled about 240,000 miles from Earth to the Moon, then about 40,000 miles beyond the Moon at its farthest point while flying in DRO.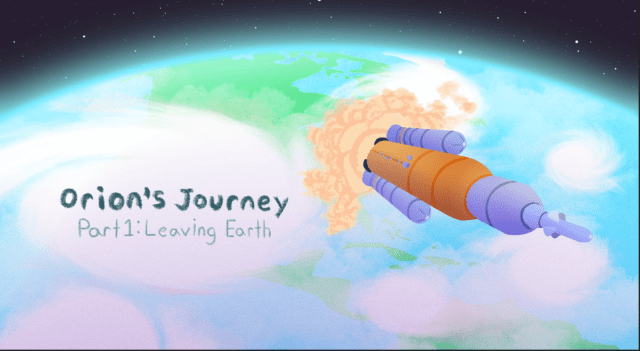 Part 1: Leaving Earth
Getting to the Moon isn't as simple as flying straight there! Learn more about how NASA's Orion spacecraft will journey to the Moon.
Part 2: Entering Distant Retrograde Orbit (DRO)
On Artemis I, once Orion reaches the Moon, the spacecraft will travel in a distant retrograde orbit, or DRO. Learn more about Orion's special path.
Part 3: Returning Home
Orion will leave DRO and come back to Earth, splashing down in the Pacific Ocean. Learn more about how Orion returns home after its mission.