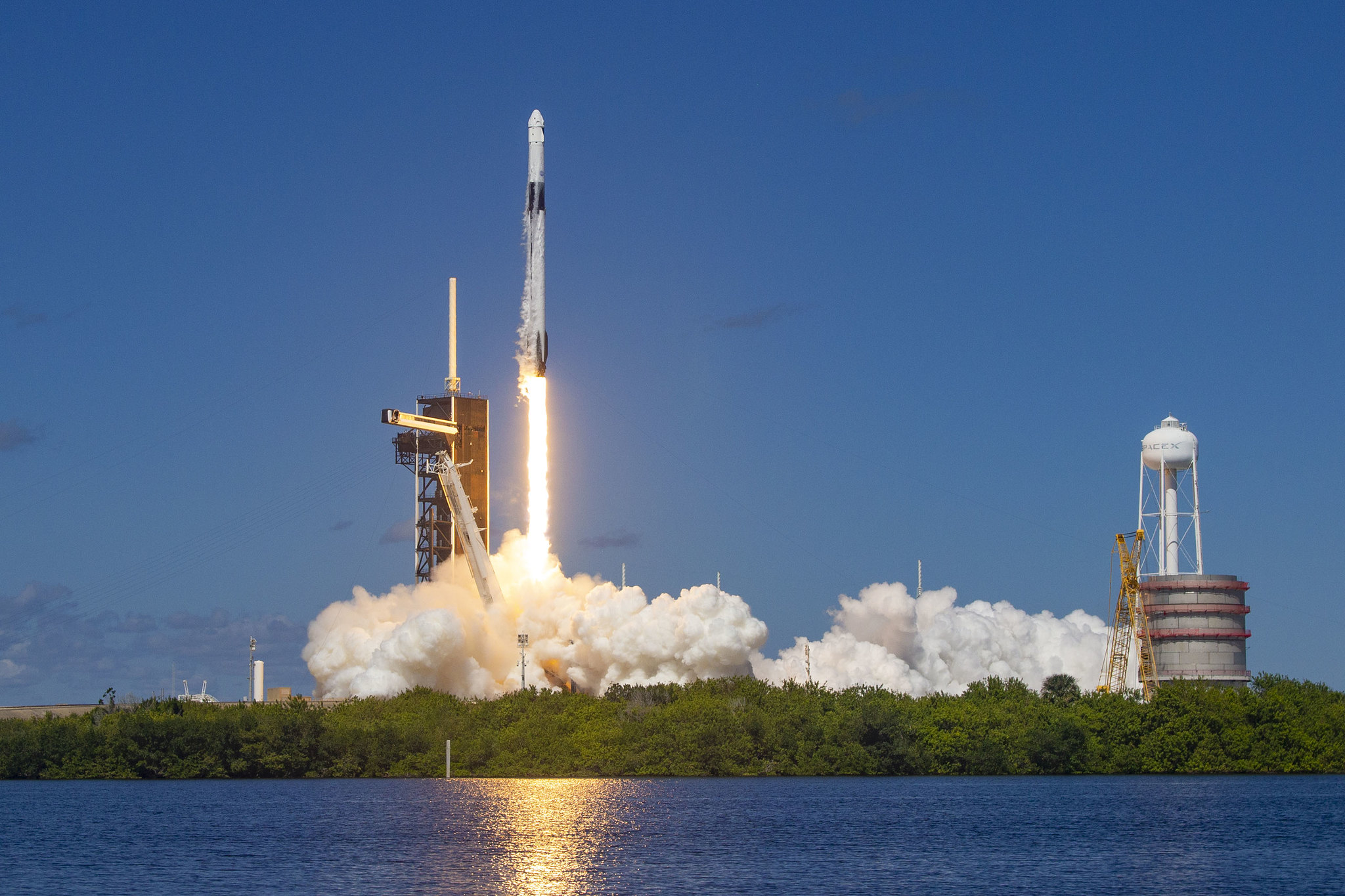 SpaceX
*Editor's note: NASA and SpaceX are standing down from the Friday, Aug. 25, launch opportunity for the agency's Crew-7 mission to the International Space Station. Launch now is targeted at 3:27 a.m. EDT Saturday, Aug. 26, for SpaceX's seventh crew rotation mission to the microgravity laboratory for NASA.
NASA is inviting the public to take part in virtual activities for the launch of the agency's SpaceX Crew-7 mission.
NASA astronaut Jasmin Moghbeli, commander; ESA (European Space Agency) astronaut Andreas Mogensen, pilot; and mission specialists JAXA (Japan Aerospace Exploration Agency) astronaut Satoshi Furukawa and Roscosmos cosmonaut Konstantin Borisov will launch to the International Space Station aboard SpaceX's Falcon 9 rocket and Dragon spacecraft no earlier than 3:49 a.m. EDT on Friday, Aug. 25, from Launch Complex 39A at the agency's Kennedy Space Center in Florida.
Members of the public can register to attend the launch virtually. As a virtual guest, you have access to curated resources, schedule changes, and mission specific information delivered straight to your inbox. Following each activity, virtual guests are sent a mission specific collectable stamp for their virtual guest passport. Hear more about the virtual guest program from the NASA SpaceX Crew-5 astronauts!
Live coverage and countdown commentary will begin at 11:45 p.m. EDT on Thursday, Aug. 24, on NASA Television, the NASA's App, and the agency's website, as well as YouTube, X, and Facebook.
Details about the mission and NASA's Commercial Crew Program can be found by following the commercial crew blog, @commercial_crew on X, and commercial crew on Facebook.